Risks & Rewards of CPO Leasing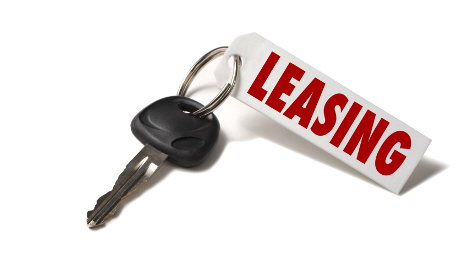 CARY, N.C. -
In a recent discussion with Auto Remarketing, Scot Hall of Swapalease.com explained why he believes used-vehicle leasing makes sense, if the deals are put together carefully, particularly when it comes to certified pre-owned vehicles.
To get a sense of how much CPO leasing currently exists — and all the opportunity and challenges that come with this market segment — we reached out to the leadership of certified programs across the spectrum.
Based on the responses we received from CPO leaders, certified leasing is available in small doses. And it's believed to have its fair share of risk and potential.
BMW, for instance, has leases available on certified vehicles, said national pre-owned sales manager Kevin Rustad.
But, he noted, "It is not supported, therefore, less than 1 percent of our CPOs are leased."
As far as what potential certified leasing has to grow within the overall industry, Rustad says it really depends on how much OEM support is given.
He explained that "true residuals and money factors do not make leasing an attractive proposition relative to other forms of financing or new-car leasing because there is not enough of a payment differential to make it attractive to customers."
Rustad added: "Leasing options would obviously bring payments lower and put a higher level of vehicle within the price range of more consumers. Most of the risks are on the manufacturer's side, however, as residual losses on used cars could be higher, and thus, cost the manufacturer more in the long run.
"Additionally, OEMs are not making money on the sale of a used vehicle, like they do on a new vehicle; therefore, they have little incentive to support them beyond what the market says they are worth and what the true costs associated with the lease are," he continued.
However, BMW's Select alternative finance program gives consumers a lower monthly payments during the contract's term before they pay a final/balloon payment, Rustad explained.
And that is one area where growth may occur.
"We think there is a lot of potential in this form of financing," he said.
Meanwhile, Kia does not offer leasing on certified vehicles, said CPO retail support manager Maria Williams, who described CPO leasing as somewhat of a mixed bag of risk and reward.
"I think it would be a great idea, as long as you have the right customer that can get approved for leasing. That's the only problem that I see," Williams explained.
One of the benefits that comes from certified pre-owned, in general, she said, is the fact that the customer is getting many of the same or similar perks as he or she would on a new car — like a warranty — but at a lower price point.
"The challenges (for CPO leasing) come from the same point," she said. "Some of the customers are looking for a lower price point because their credit can't carry the higher price-point. And in order to lease, you have to have a better credit score than if you're just going to buy — at least the majority of the time, depending on what programs the OEMs have."
Toyota's Tom DeLuise said his company hopes to do more certified leasing in the next year, but he also acknowledged the tough work it may entail. Toyota currently leases about 2 percent of its CPO vehicles, he said.
"There are circumstances when leasing will work, but with new-car incentives being as competitive in the market with all manufacturers, it is often difficult," DeLuise said. "Toyota is looking at increasing our certified leasing business over the next year. It takes focus on the part of the dealer and the right training and support from our side.
"Just like new-car leasing, (for) the dealers that incorporate leasing into their process as an option for the customer, it can be successful," he continued.
Specifically, DeLuise said, leasing can be a "great dealer retention tool" to keep customers coming back on a two- or three-year cycle.
Over at Jaguar Land Rover North America — which does not offer CPO leasing — national remarketing manager David Wolfe also shared his take on the benefits and challenges he sees in this particular slice of the market.
To start, just look at what leasing has done for new-car sales. Essentially, it allows you to be more aggressive with incentives and drive down to the price point with which the consumer is comfortable, Wolfe said.
Then again, there are risks, namely with setting residuals, Wolfe said. In setting the residual value on a lease of a CPO vehicle, you're essentially gauging what that car's value is going to be six or seven years into its lifecycle — no doubt a tricky proposition.
Another national CPO manager called the opportunity of leasing used or certified cars an interesting one, but suggested the upside potential is not great, citing the "significant risk" to lenders' portfolios and the relatively low financing rates that customers already have available to them via conventional means.
Editor's Note: This story is featured in the Oct. 15-31 print and digital editions of Auto Remarketing, which is our annual CPO Dealer of the Year issue that includes a special look into CPO trends and best practices.