$500M facility to help Fair 'sharply scale' Uber partnership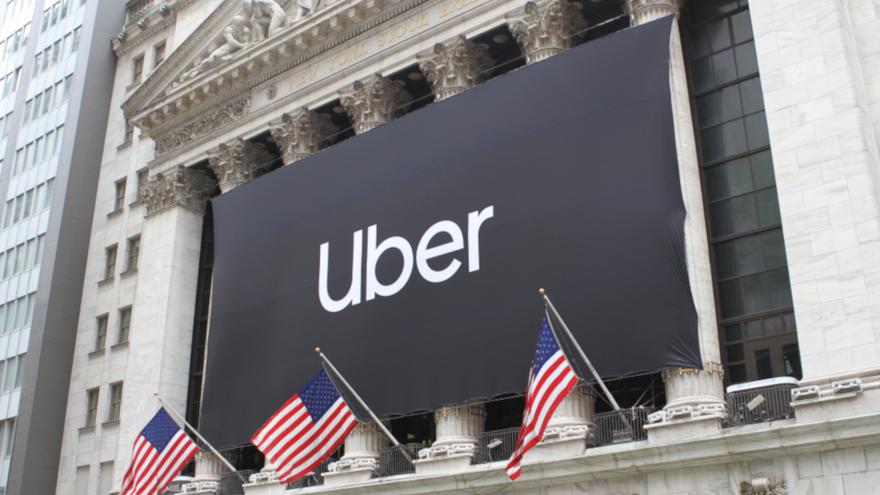 SANTA MONICA, Calif. -
It has been a busy September for Fair.
Less than a week after announcing it was buying Ford Motor Credit's Canvas vehicle subscription service, Fair said Tuesday it has secured a $500 million revolving credit facility to help "sharply scale" its partnership with Uber.
It's a move that furthers Fair's ability to be "the supply-side solution for ridesharing globally," says its founder and chief executive.
The syndicated debt facility, led by Mizuho Bank and including credit providers like SoftBank Group Corp. and others, is designed to help Uber drivers access vehicles for ride-share purposes from Fair, regardless of credit or whether they could qualify for a traditional loan or lease.
"Too often, people who want to drive for Uber can't get reasonable rates on a car loan or even get access to one at all, so we're taking care of that for them," Fair founder and CEO Scott Painter said in a news release.
"This transaction is another clear signal that, through our partnerships with SBG and Uber, Fair has the momentum, consumer demand for vehicles, and access to capital to be the supply-side solution for ridesharing globally," Painter said.
Andrew Karnovsky, managing director and head of automotive banking at Mizuho Americas, added: "We believe Fair is an appealing partner for institutional lenders looking to manage the consumer credit risk associated with traditional auto finance.
"Not only do subscriptions make sense for ridesharing drivers who want to access a vehicle on their own terms, but they essentially replace a system built on auto debt with a recurring-revenue model and steady cash flow," Karnovsky said.
As far as how the Fair-Uber program works, Uber drivers with a means of digital payment can use the Uber app to access Fair cars on a weekly basis. There is no credit check; the driver pays a refundable security deposit up front and a weekly payment.
The weekly payment includes such items as unlimited miles, insurance, routine maintenance and roadside assistance.
"Lack of vehicle access is one of the biggest barriers drivers face when trying to earn on Uber," said Daniel Danker, Uber's head of driver product, in a news release. "We're incredibly excited to continue to partner with Fair as they broaden access so that more people can earn."
Fair's partnership with Uber dates back to early 2018, when Fair acquired the active lease portfolio of Xchange Leasing, an Uber subsidiary.
This latest move in the Fair-Uber partnership continues a plethora of funding for Fair this summer.
In August, Fair announced it had landed a $100 million debt facility and an equity investment from Ally Financial as part of an expansion to a partnership that began last year. Ally Bank is providing the debt facility to a subsidiary of Fair. That money is meant to be used by the fintech startup to obtain vehicles for entry-level customers who might not meet the qualifications for a traditional loan or lease.
In July, Fair announced its credit line with Silicon Valley Bank had been upped by $50 million.
Commenting on the latest debt facility, Hiroki Kimoto, who is head of the real asset investment department of SBG, said in a news release: "This new line of debt capital unlocks unlimited growth potential for both companies, as they continue to transform the fundamental relationship between people and cars.
"We are delighted to support the powerful natural synergies between Fair and Uber."