10 used vehicles with most volume funded via Dealertrack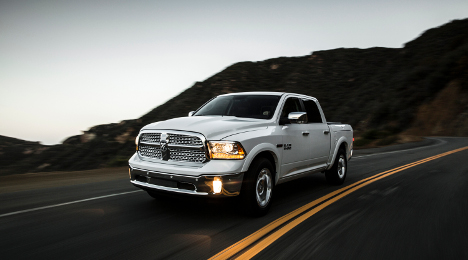 MISSISSAUGA, Ontario -
Dealertrack Canada has rolled out new monthly reporting features, including a look at the specific used-car models that have the highest vehicle volumes being funded through the company's network.
Leading the Top 10 Funded Used Vehicles for June was the 2014 Ram 1500, according to a news release from parent company Cox Automotive Canada.
The number of 2014 Ram 1500 units being funded via Dealertrack's network was up 18.7 percent year-over-year, the company said.
It was followed by the 2013 Honda Civic at No. 2 and the 2016 Dodge Grand Caravan in third. Fourth was the 2015 Ford F-150, followed by the 2014 Ford Escape.
"Supporting the trend that Canadians are migrating from cars to trucks and SUVs — whether new or used — four out of the first five Top Funded Used Vehicles last month were utility vehicles," Dealertrack Canada vice president and general manager Richard Evans said in the release.
"And based on Dealertrack Network data, overall month-to-month Top Funded Used Vehicle average cash prices in June were relatively stable," he said.
The 2013 Hyundai Elantra was sixth, followed by the 2016 Dodge Journey and the 2014 Toyota Corolla, respectively.
Rounding out the top 10 were the 2014 Chevrolet Cruze and the 2014 Mazda3.
Prices on seven of the 10 climbed from 0.1 percent to 2.6 percent compared to May, while prices were down for three (all less than 1 percent), according to a chart in the news release.
On a year-over-year basis, eight of the 10 showed price increases, with these ranging from 0.1 percent to 8.8 percent. The two whose prices fell from June 2016 were down 6.4 percent (2014 Ford Escape) and 2.0 percent (2016 Dodge Journey).