2021 winners of autoTRADER.ca Awards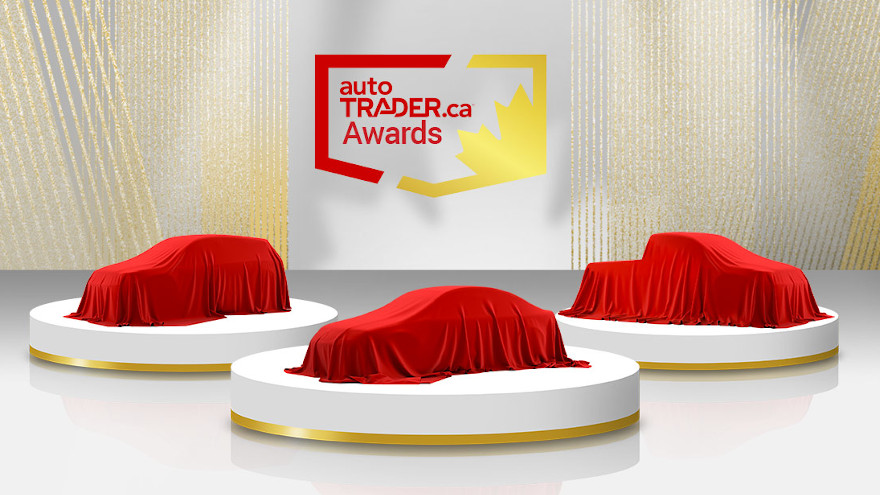 TORONTO -
The 2021 autoTRADER.ca Awards were announced Monday, honoring new vehicles across 22 categories, including three "Best Overall" nods.
Starting at the top, the Best Overall Car award went to the Genesis G70, while the Best Overall SUV honors went to the Volvo XC40 and the Best Overall Truck award was the Ram 1500.
Among the highlights of the segment winners were first-time honorees Kia Seltos (Best Subcompact SUV), Hyundai Sonata (Best Family Sedan) and Genesis GV80 (Best 3-Row Luxury SUV).
Back-to-back winners included the Chrysler Pacifica (Best Minivan) and Kia Telluride (Best 3-Row SUV)
Vehicles were assessed for "value, innovation, performance, technology and on-board features, engineering excellence, user-friendliness, driving satisfaction, design, quality of materials, fuel efficiency, safety and overall excellence," autoTRADER.ca said in a news release.
"autoTRADER.ca is committed to providing Canadians with expert automotive advice to help make them more confident throughout their car-buying journey," autoTRADER.ca editor in chief Jodi Lai said in the release. "As Canada's biggest and most trusted marketplace, we take great care to assemble the most dynamic, qualified jury to ensure we are only recommending the very best vehicles we know consumers will love."
Lai added: "Year after year, vehicle manufacturers keep upping their game to improve the quality, value and performance of their vehicles. Most cars these days are great, but our awards aim to separate the great cars from the award-winning cars, which are ones that our experts feel confident recommending to Canadians. The winning vehicles are ones that our experts feel go above and beyond."
The complete list of honorees is below:
Best Overall Car – Genesis G70
Best Overall SUV – Volvo XC40
Best Overall Truck – Ram 1500
Best Minivan – Chrysler Pacifica/Grand Caravan
Best Green Vehicle Under $50K – Toyota RAV4 Hybrid/Prime
Best Green Vehicle Over $50K – Porsche Taycan
Best Mid-Size Truck – Chevrolet Colorado/GMC Canyon
Best Full-Size Truck – Ram 1500
Best Subcompact SUV – Kia Seltos
Best 2-Row SUV – Toyota RAV4
Best 3-Row SUV – Kia Telluride
Best Subcompact Luxury SUV – Volvo XC40
Best 2-Row Luxury SUV – Porsche Macan
Best 3-Row Luxury SUV – Genesis GV80
Best Subcompact Car – Kia Rio
Best Compact Car – Mazda3
Best Family Sedan – Hyundai Sonata
Best Wagon – Volvo V60/V60 Cross Country
Best Performance Car Under $50K – Mazda MX-5
Best Performance Car Over $50K – Chevrolet Corvette
Best Compact Luxury Car – Genesis G70
Best Large Luxury Car – Genesis G90