3 CPO Records to Start 2015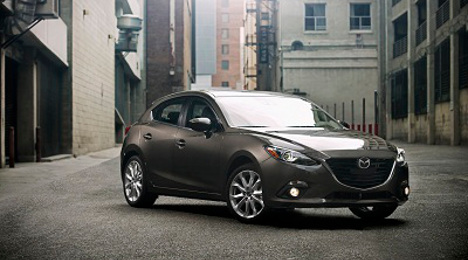 TORONTO -
Three Canadian automakers notched record months in January for certified pre-owned sales, starting 2015 off with similar certified momentum seen throughout 2014.
Mazda Canada continued its CPO growth with another record month. The automaker sold 431 certified vehicles in January, up from 345 sold during the first month of 2014.
"This was a record January for us. The main drivers behind this improvement is increased dealer profitability, resulting in increased dealer participation," said Bryan Leaitch, manager of certified pre-owned and remarketing at Mazda Canada.
Audi Canada scored its best-even January for certified, as well, with 398 CPO sales. This performance is up 13.4 percent from January 2014, when the automaker sold a total of 351 CPO vehicles.
Porsche Canada was the third automaker to notch a record this past month with its best January ever. The high-end nameplate sold 77 Porsche Approved Certified Pre-Owned vehicles in January.
Volvo Cars of Canada sold 30 more certified vehicles this January than during the same period of 2014. The automaker delivered a total of 131 CPO vehicles in last month, up 29.7 percent from January 2014.
The Mercedes-Benz Pre-Owned division recorded a great start to the year with 870 vehicles delivered in January. This marks an increase of 71 units (or 8.9 percent) compared to the same time period last year.
The CPO volume accounted for 79 percent of the sales, and Smart pre-owned sales were up 112 percent in January, the company shared.
Mercedes-Benz Mississauga was also recently honored as Auto Remarketing Canada's first CPO Dealer of The Year.The dealership sold a total of 625 CPO vehicles in 2014.
Volkswagen Canada started the year off just a bit slower than 2014, but still notched significant CPO sales.
The company sold 1,176 CPO vehicles in January, only slightly below last January sales of 1,228.
Kia Canada was off to a great start as 2015 got underway, selling 270 CPO vehicles, which is more than double the 147 sold in January 2014.
"We are off to a go start for 2015 and continuing the strong pace we finished with in 2014," said Richard Pasta, manager of national fleet sales, remarketing and CPO for Kia Canada.
Toyota Canada sales were down slightly from January 2014, with 1,342 CPO sales this past month, compared to 1,443 sold during the same time period last year.
Honda Canada saw much of the same with 1,039 certified sales last month, down 11.9 percent from the 1,169 sold in January 2014.
That said, the brand's luxury arm experienced a slight boost this past month. The automaker sold 220 Acura CPO vehicles, up 2.8 percent from 214 sold during January 2014.
Todd Fowler, manager of used-vehicle operations at Honda Canada Inc., explained that the challenge of tight used supply is sticking around in 2015.
"This year presents a unique challenge, as the Canadian market is operating under a tight used-vehicle supply, the lowest in more than a decade. However, we have confidence our dealer networks will strive to meet this challenge head-on," he said.
Editor's Note: Auto Remarketing Canada just released its inaugural "CPO Stars and Certified Trends" digital magazine issue. Flip through for more info on the movers and shakers in the CPO industry.