3 ways dealerships fall short marketing their cars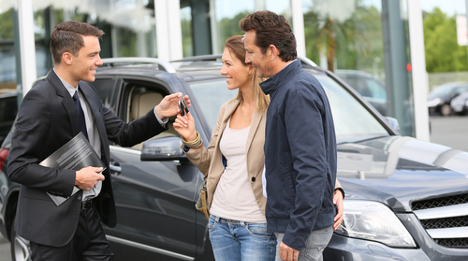 NEW WESTMINSTER, B.C. -
With all of this competition, you and your dealership need to stay ahead of the curve. Being that you are reading this blog, you are already a step ahead.
Here are three ways that I've seen dealerships fall short with their marketing and how you can fix the problems.
When you target by demographics and psychographics, you are painting everyone in that category with the same brush. By doing so, you completely disregard the buyer's personal preferences, and people are unique. You don't have to look far to see examples how this type of targeting falls short.
Simply look to your peers: do they all drive the same type of car? Of course not. Even though they are similar to you, they all have their individual preferences. Some like trucks, some like sedans, some like coupes, some even prefer minivans, though I have trouble imagining why. As I have mentioned in previous articles and blogs, my favorite example is my Mother-in-Law (who is nearly 70 and a grandmother to 5 kids) has her eyes on the Dodge Charger SRT for her next car. Go Grandma Go!!
By avoiding all (or, at least, some) of these short falls, you can increase the effectiveness of the ads you run, drive quality traffic to your website and, ultimately sell more cars.
This post originally ran on Speed Shift Media's Dynamic Display Advertising Blog. For more posts from Speed Shift Media, see www.speedshiftmedia.com/blog.