4 Reasons This Is the Time to Be In the Buy-Here, Pay-Here Business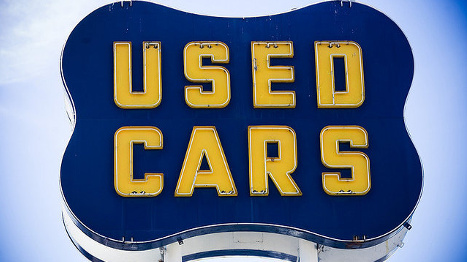 TORONTO -
Buy-here, pay-here and lease-here, pay-here financing has seen significant growth in popularity in Canada during the past few years. In the United States, there are approximately 28,000 dealers providing this form of financing to customers.
These dealers understand that BHPH financing can be very profitable if it's done right, but it can also very costly if you don't have the right policies, procedures and controls in place.
In the United States, the BHPH business is considered a mature segment of the special finance industry. For BHPH dealers the target market for this financing are people with poor credit or no credit: people on a fixed income, immigrants, people with low credit scores, and people who cannot get traditional financing.
Their credit status may have been damaged as a result of a job loss, a divorce, a business failure, a mortgage foreclosure or similar circumstances. They are not bad people; they are people who need help reestablishing their credit status.
So why are dealers in Canada well positioned to take advantage of this form of financing? The answers have a lot to do with the increased age and mileage of used vehicles still on the road combined with advancements in technology that have occurred in the BHPH business in the United States.
Vehicle Inventory
Dealers providing customers with BHPH financing are generally offering older, high-mileage vehicles that provide customers with reliable transportation in a financing program where the term is short and the payment is affordable.
In the February 2013 issue of the Automotive Industries Association of Canada, DesRosiers Automotive Consultants stated that the average age of light duty vehicles in Canada was 9.26 years. Currently that would make the average age closer to 10.5 years old.
With the appropriate reconditioning, these older, high-mileage vehicles provide an ideal source of inventory for BHPH financing. In the past, this type of vehicle might have been considered strictly for wholesale at auction.
Today, more dealers are recognizing the value of these vehicles in the form of BHPH financing. Franchised new-car dealers with multiple locations have an upper hand when it comes to acquiring vehicles for their BHPH inventory because of the higher volume of trade-ins.
Customer Retention
One of the objectives of BHPH financing is to help customers rebuild their credit status. A BHPH dealer has the responsibility to help the customer select a vehicle that has financing payments the customer can afford. BHPH customers are typically not good money managers, so missed payments or late payments are part of the reality with BHPH financing.
The successful BHPH operators will work with these customers through the term of the financing, keeping them in their vehicle, making payments and getting caught up on late payments. Dealers with this approach view repossessing the vehicle as the last resort. The end result is the customer has paid of the vehicle financing with the help and patience of the dealer. This relationship-building approach to BHPH financing develops strong customer loyalty, in addition to repeat and referral business.
Technology
Advancements is technology have had a major impact on the BHPH industry. Not long ago, a BHPH dealer required customers to show up at the car lot in person to make payments, usually in the form of cash. This made collections time consuming and inconvenient, and required handling large amounts of cash.
Today, advancements in payment technology provide customers with a wide range of payment options including: payments through the dealer's website, third-party payment portals, online banking payments, direct debit payments and ACH (automated clearing house) payments.
The BHPH industry has shifted from "in-person payments" to "convenience-based payments" to achieve efficiency in their collections process and improved delinquency rates. In addition to advancements in payment technology, the BHPH industry has seen a major impact from advances in Starter Interrupt Technology (SID) and Global Positioning System (GPS).
SID technology permits a dealer to electronically notify customers that a payment is due. If required, the dealer can disable the starter temporarily until the customer contacts the dealer to discuss the past due payment. This collections technology helps customers remember their payment date and reduces the dealer's need to contact customers by phone.
GPS technology has helped improve the asset recovery part of the BHPH industry. If a customer defaults on a loan payment and refuses to contact the dealer or make a payment arrangement, this new technology permits a dealer to locate and recover the vehicle quickly and efficiently.
Resources
Today, there are a number of resources available to help a dealer start a BHPH operation or improve their current BHPH business. These resources include cash flow and profitability projections; policies and procedures manuals; staff training; guidance to determine the right BHPH business model; and even a comprehensive BHPH start-up program.
Also, dealers can now participate in a "20 Group" designed specifically for BHPH/LHPH dealers in Canada. This time-tested form of networking provides dealers with analysis and comparison of the BHPH operation with other BHPH dealers across the country.
These resources mean that a dealer doesn't have to learn the BHPH financing business by trial and error. The most successful BHPH dealers will tell you that "the school of hard knocks" is an expensive form of education in the BHPH business.
For these reasons and more, this truly is the time to be in the BHPH business.
Mark Dubois is president of Dealer Performance and Consulting. He can be reached at (941) 729-2357 or dealerperformance@verizon.net.