400 Canadian stores included in CarGurus Top Rated Dealer Awards Program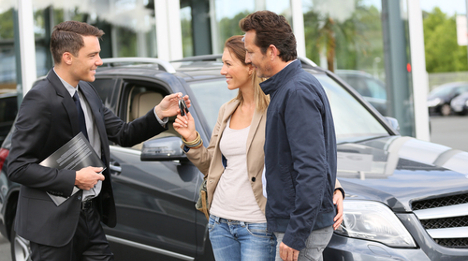 CAMBRIDGE, Mass. -
Management at Brian Jessel BMW Pre-Owned in Vancouver described what it's like to be a part of select group of stores recently hailed by CarGurus.
The shopping website announced its inaugural list of CarGurus Canada Top Rated Dealers, a collection that includes more than 400 stores.
Awards are being presented to a select group of dealerships that have received the highest average ratings from shoppers who have submitted dealership reviews on the CarGurus platform. CarGurus uses shoppers' dealership ratings as well as comprehensive valuation analytics to help shoppers search their local marketplace and find great deals from top-rated dealers.
"Brian Jessel BMW Pre-Owned is proud to be recognized as a Top Rated Dealer," said Diana Zoppa, marketing manager for Brian Jessel BMW Pre-Owned.
"Providing exceptional customer service is a priority for us and since our separation from new car to be the first and only standalone pre-owned dealership in Canada," Zoppa continued. "Our sales have accelerated year over year. We're honored to be recognized by our customers and look forward to continuing to provide them with top-of-the-line service."
CarGurus invites shoppers to review and rate dealerships with whom they have interacted during their car shopping experience. Dealer ratings and reviews are visible to the public on the site, and they are also factored in the algorithm that CarGurus uses to rank search results for shoppers.
According to recent CarGurus poll, 78 percent of shoppers say they will not buy a vehicle from a dealership without first seeking out reviews of that dealer from other shoppers.
The Top Rated Dealer program can help dealers leverage CarGurus' trusted and verified consumer reviews and provide their customers with independent validation that they are getting a good deal from a great dealer.
"CarGurus is proud to recognize Canadian dealerships who are prioritizing exceptional customer service and earning excellent ratings from shoppers," said Sam Zales, president of dealer operations at CarGurus.
"Dealers receiving the Top Rated Dealer Award demonstrate exemplary practice of what is most important to customers, such as prompt response to inquiries, a deeply knowledgeable staff and a stress-free, no pressure environment at the dealership," Zales continued.
CarGurus also helps dealerships connect with customers through programs that provide additional brand exposure and drive customer leads with high ROI. More than 22,000 car dealerships in the U.S. currently partner with CarGurus on such programs.
Canadian dealers wishing to activate their inventory on CarGurus and learn more about other advertising programs should visit https://ca.cargurus.com/signup/TopRatedDealer2017 or call (855) 534-5411.