5 keys to understanding current auction environment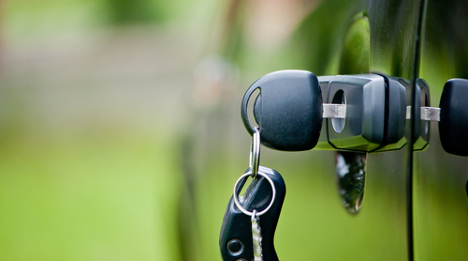 TORONTO -
To look deeper into today's auction trends — from volume and pricing to the leasing market's impact and U.S. exports — Auto Remarketing Canada reached out to Tom Kontos, executive vice president and chief client officer at ADESA Analytical Services.
See the key highlights below that provide a full-picture view of Canada's current wholesale environment.
Auction volume
In looking at ADESA Canada data, in particular, Kontos explained the company has seen growth in auction volume this year. However, much of the growth is coming from dealer consignment and not from "institutional growth."
That is to say, Canadian auctions are still not seeing dramatic supply expansion from avenues such as off-lease, fleet and rental, which normally serve as some of the biggest sources for quality used vehicles at dealerships.
"I don't think that (institutional volume) is growing at the kind of clip the dealer volume as grown. We have seen growth in volume, but it has not been from the off-lease volume," Kontos said.
Impact of leasing trends
Leasing has been picking up a bit again in recent years after leasing penetration fell off dramatically in 2007 and 2008. This, as well as a surging new-vehicle market, bodes well for used supply in coming years.
"We had a record year last year, and it looks like it will be another record this year in new-vehicle sales. So even if lease penetration is kind of stagnant, when you have a bigger pie, the same percentage of that pie will yield growth," said Kontos. "The short answer is yes, we do expect growth in off-lease auction volume going forward."
According to Kontos, we should expect to see supply expand considerably in the timeframe of 2016 to 2017.
Rise of the SUV
An interesting trend has arisen in Canada as of late that is having a dramatic impact on what units you are seeing in the auction lanes: increasing interest in the SUV and crossover segments. Kontos explained that in recent years, new-vehicle sales growth in the SUV and truck segments has climbed significantly, and now we are seeing these units enter the auctions at a rapid pace.
"New-vehicle sales in Canada in the last couple of years has been highly skewed toward trucks, primarily SUVs, whereas Canada historically has been much more concentrated in cars and minivans … And that sort of wave that the U.S. has been through for many years now, and now the CUVs, too, seem to be pretty popular in both countries, too," Kontos said. "So the composition of what we are seeing at auction is starting to reflect the growth in popularity a few years back of SUVs and crossovers."
Kontos explained the surge in popularity of SUVs and trucks in Canada can be attributed to three factors:
Stable gas prices
Variety of models available
Versatility of SUVs and CUVs (the fact that many of them are on car platforms versus heavier body-on-frame platforms)
Wholesale Prices
According to ADESA data, auction prices were up 8.8 percent year-over-year by mid-2015. But Kontos said that some of the average prices were skewed by the fact ADESA auctions sold more SUVs and higher dollar vehicles this year.
However, the majority of segments have seen price increases in 2015; so after adjusting for the change in mix of vehicles, Kontos said the increase would still equal around a 5-percent spike.
"It is still significant growth in average prices year-over-year in Canada. That, again, is a reflection of still tight supply, especially for the off-lease side," Kontos said.
A few of the car segments are seeing prices decrease a bit, namely the entry midsize cars.
"I would say the strength of the market tends to be in the SUV segment and pickup truck segments, whereas the rest of the markets in some segments, you will have some decline, or much less growth than what you are seeing in the SUV and pickup truck segment," Kontos said.
U.S. exports on the rise
Many in the industry are seeing growth in wholesale U.S. exports in light of a weak Canadian dollar and suffering exchange rate. This is serving to put even more pressure on used supply and, consequently, auction prices, as well.
"I did also want to draw attention to the fact that U.S. bidders are contributing to the strength of the market, too," said Kontos. "You have got tighter supply, and dealers coming in from across the border from the U.S. and bidding aggressively for cars, because of the strength of the U.S. dollar. The U.S. buyers are contributing to the strength of prices in the Canadian wholesale market."
These keys were included in Cherokee Media Group's inaugural North American Used Car Industry Report. The report, which higlights retail, wholesale, finance trends and more in the North American remarketing industry, will be available on-site to Used Car Week attendees. The Report will be available online and will be sent out to subscribers in December. To make sure you receive this comprehensive data report, subscribe here.