7-Point Hike for Manheim Canada Used Price Index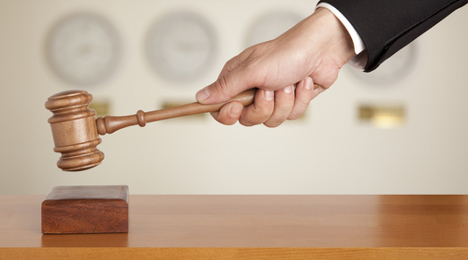 TORONTO -
The October reading of the Manheim Canada Used Vehicle Value Index was 7 points stronger than the year-ago level and almost 5 points higher than September's index, according to an analysis provided by Manheim this week.
Among the individual segments, the ones that saw sequential gains were luxury cars (up 8 points), midsize units (up 1.6 points), vans (up 10.8 points) and SUVs (up 4.7 points).
Compacts fell 1.3 points and pickups were off 0.9 points.
This news comes just days after an assessment of used-car pricing by Scotiabank.
In its Global Auto Report released Friday, the company said that used-car prices appear to have "peaked" in Canada and have started falling, in part due to rising supply of off-lease vehicles.
Though the U.S. is in the lead for used-car price softening across North America, Canada has started to follow suit after years of solid increases.
"This comes on the heels of the lowest lease returns in more than a decade last year and represents a positive for an industry that has faced a shortage of pre-owned vehicles for some time," said Carlos Gomes, senior economist and auto industry specialist at Scotiabank. "However, we expect the supply response and the price correction to be modest as off-lease volumes will remain well below pre-recession levels for an extended period."
Though used-car prices in Canada were spiking in excess of 3 percent year-over-year through June, cooler weather brought with it softer prices in the lanes.
Rates have weakened in recent months, according to Scotiabank, and during October, prices fell below 2013 rates.
"Rising incentives on new cars and light trucks during the summer likely contributed to the slide in used-vehicle prices, but we believe that the decline has been mainly driven by an increase in the availability of vehicles coming off-lease," the report stated.
That said, leasing is still 40 percent below pre-recession levels in Canada. Consequently, Scotiabank expects off-lease volumes to grow less than 20 percent above the low levels of 2013. Last year, the number of off-lease vehicles fell to less than 400,000 units, which is the lowest level in more than a decade.
According to the report, the pickup in leasing will be slow, and even by 2016, lease returns are likely to remain below pre-recession levels.
"Nevertheless, the improvement in used vehicle supply is positive, as a shortage of pre-owned models has dampened used vehicle purchases in recent years," the report stated. "After rising steadily over the past decade, sales of pre-owned vehicles peaked in Canada at more than 3 million units in 2011, but subsequently posted back-to-back annual declines due to a shrinking supply of used models."