Ackroo Grows Auto Footprint with Dealer Rewards Canada Purchase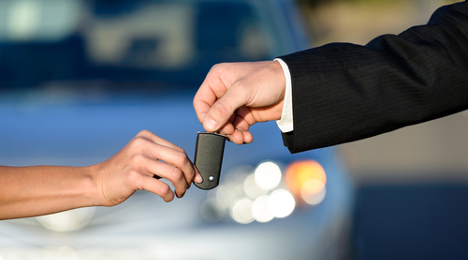 OTTAWA, Ontario -
There was a bit of movement this week in the automotive rewards and customer incentives industry for dealerships in Canada.
Ackroo Inc., which specializes in loyalty and rewards technology, has purchased Dealer Rewards Canada.
Dealer Rewards Canada is a loyalty rewards company tailored specifically to the automotive sector.
With the purchase, Ackroo is also gaining the assets of Dealer Rewards Canada's affiliate Evolve Automotive Group, who provides collateral and billing support for Dealer Rewards Canada customers.
Through the deal, Ackroo will inherit the 107 dealerships in Canada that Dealer Rewards Canada supports and will also gain exclusive licensing rights to their platform in Canada along with non-exclusive rights into the US.
Steve Levely, chief executive officer at Ackroo, gave a bit of background to the purchase, noting that Dealer Rewards Canada was one of his company's direct competitors.
"The acquisition of Dealer Rewards Canada is an exciting win for Ackroo," said Levely. "Dealer Rewards has been a direct competitor in the automotive space for many years and have done an excellent job of evolving their product and supporting and growing their customer base."
"Last year, we went into a partnership with Dealer Rewards to help grow each other's business in this segment, with the goal being to consolidate at some point in the future. I am excited that the timing was right for both parties to have us acquire these assets in an effort to further grow this business," he continued. "We will have access to supporting and promoting their platform, have their great customer base to nurture and grow and are adding significant recurring revenue to our business. An exciting win on many fronts for Ackroo and falls completely in line with our acquisition and growth strategy."
As for some specifics behind the deal, Ackroo will make payments totaling $1.5 million over an 18-month term, and will issue 769,231 common shares. The cash payment is subject to adjustment based on performance goals for the Dealer Rewards business.
The deal remains subject to the final approval of the TSX Venture Exchange.
"I am excited about this opportunity and I feel confident that Ackroo's acquisition of the Dealer Rewards Canada assets will be a seamless transition for our current client base," said Tim Doyle, president of Dealer Rewards Canada. "Our main priority is to ensure our clients are in good hands and we are certain that Ackroo will do a great job of supporting, sustaining and growing our customers.
"Dealer Rewards will now concentrate on improving our services, growing our US customer base and expanding into other markets. This is a great opportunity for both Ackroo and Dealer Rewards and I look forward to the 'partnerships' going forward with Steve and his team."