Acquisition continues long-time OpenRoad-Toyota partnership; Mercedes-Benz Canada names top dealerships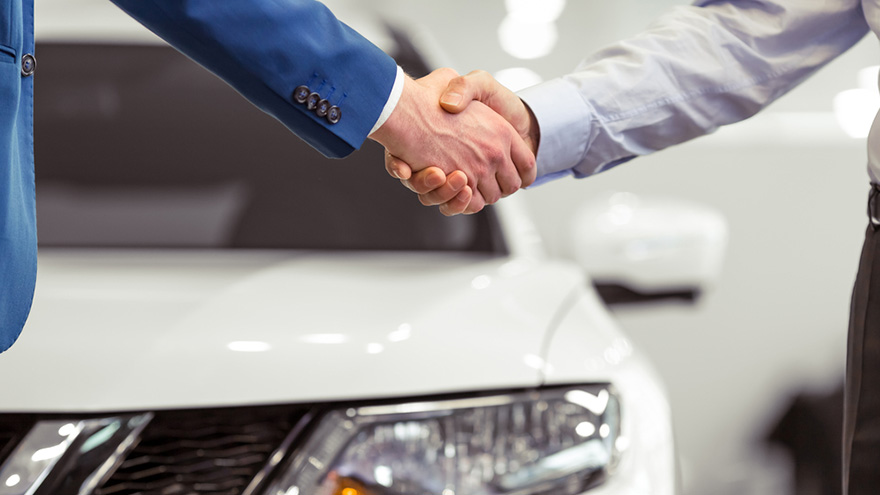 SURREY, B.C. -
OpenRoad Auto Group has a long history with Toyota.
The group began its partnership with the automaker in 1978, when the company opened its first Toyota showroom on Granville Avenue in Richmond. The dealership in 1985 moved to its current Richmond Auto Mall location and renamed it OpenRoad Toyota Richmond. The dealership group went on to acquire two more Toyota dealerships. On Jan. 22, OpenRoad announced the acquisition of its fourth British Columbia Toyota dealership and 28th automotive retail location, Peace Arch Toyota in South Surrey.
In other Canadian dealership news, Mercedes-Benz Canada named its 2019 Star Dealers, which are the group's top 11 dealerships among the company's national network of 59 retail locations.
Regarding the OpenRoad news, the auto group is singing the praises of Peace Arch Toyota, noting that under the Vines family leadership, the dealership earned Toyota's highest honor for excellence in customer service, sales volumes and market penetration. OpenRoad also noted that Peace Arch has earned the President's Program Award five times.
But the praise doesn't stop there. OpenRoad emphasizes Peace Arch Toyota's charitable reputation in the community for its many donations to the Special Olympics, the Canada Cup Softball Tournament and the Peace Arch Hospital Foundation. As the new owners of Peace Arch Toyota, OpenRoad says it plans to continue those traditions.
The company is currently building what will be the new home of OpenRoad Toyota Richmond, and OpenRoad say it will become Canada's largest Toyota dealership. The company is calling it an "impressive 205,000 square foot, mega facility" that it says will incorporate the most advanced technological features and environmental systems. while housing the country's largest Toyota showroom and service centre. The new OpenRoad Toyota Richmond dealership is expected to open in late 2019.
Openroad will soon rebrand Peace Arch Toyota as OpenRoad Toyota Peace Arch, which will also feature OpenRoad's Club OpenRoad loyalty program.
"We are honored to continue the legacy and family success story of Peach Arch Toyota as a leading B.C. Toyota dealer in White Rock and South Surrey," Christian Chia, chief executive officer of OpenRoad Auto Group, said in a news release. "We look forward to maintaining the dealership's excellent reputation for offering superior customer service, being a committed community partner and a great place to work."
For Mercedes-Benz Canada, the dealership notes that its 2019 Star Dealers, over the course of the 2018 calendar year, must have shown outstanding performance in new and pre-owned sales and service and parts, in addition to exceptional customer service satisfaction. The Star Dealer designation was first introduced in 1999.
The 2019 Star Dealers are as follows (listed from east to west):
— Norman Hébert, Mercedes-Benz de Québec
— Benoît Theetge, Mercedes-Benz St-Nicolas
— Peter Santos, Mercedes-Benz Peterborough
— Neal Bodack and Giuseppe Zanchin, Mercedes-Benz Durham
— Glen Alizadeh, Performance Mercedes-Benz
— Van Malkhassian, Mercedes-Benz Markham
— Graham MacNab Mercedes-Benz Midtown
— Sylvester Chuang Mercedes-Benz Oakville
— Jonathan Eltes Mercedes-Benz Brampton
— Rick Sentes Kelowna Mercedes-Benz
— Ajay Dilawri, Mercedes-Benz Langley
"In 2018, Mercedes-Benz dealers from coast to coast worked incredibly hard to provide exceptional products and services to our customers," said Brian Fulton, president and chief executive officer of Mercedes-Benz Canada, said in a news release. "Thanks to their efforts, the company was able to maintain its position as the number one luxury manufacturer in Canada for the fifth consecutive year."