ADESA Assurance provides 30-day vehicle return guarantee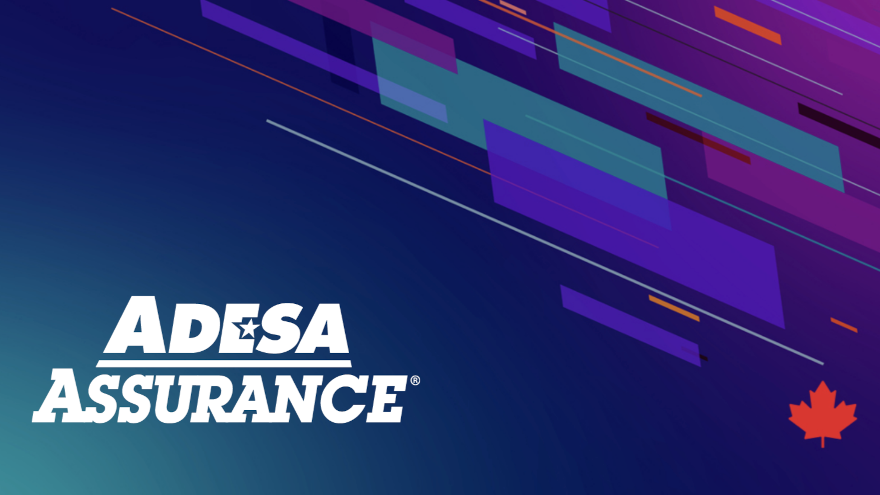 CARMEL, Ind. -
ADESA has launched a new return guarantee available to ADESA and TradeRev customers in Canada that allows participating dealers to return eligible vehicles within 30 days for a full refund of the purchase price and associated buy fee.
The new service is called ADESA Assurance, and ADESA Canada chief operating officer Trevor Henderson said dealers subscribing to the service can bid more confidently, knowing they can return eligible vehicles for any reason, with no questions asked.
For TradeRev customers, ADESA Assurance will cost $149 per eligible vehicle purchased. For ADESA Canada customers, ADESA Assurance will cost $199 per eligible vehicle purchased and also include a post-sale inspection, the company said.
On both platforms, customers are eligible to receive a refund of their transportation costs up to a maximum of $250.
ADESA Assurance applies to vehicles 20 years or newer with a maximum sale price below $100,000 and fewer than 250,000 kilometers on the odometer.
"Keeping things simple, easy and friction-free for our customers is our top priority," Henderson said in a news release.
ADESA also said that TradeRev has made important updates to its vehicle details page on its web application. The company said dealers will experience easier navigation, faster access to important vehicle information and a simplified bidding process for a more streamlined buying experience. The updates will soon be available for TradeRev's mobile application.
The company said the updates boost the platform's commitment to improve the buying experience and help dealers see greater success this year.
"With thousands of vehicles up for auction across Canada at any given time, dealers need accurate and reliable information to make quick purchasing decisions," said TradeRev president Mark Endras.
Endras also said, "The combination of our new vehicle details page and ADESA Assurance gives TradeRev buyers fast, actionable intelligence to help them make smarter decisions, more confidently. With these tools and services, dealers have the flexibility to take full advantage of the reach and speed of our digital marketplace with zero risk."
For customers enrolling in either subscription service, ADESA Assurance will be applied automatically at the time of purchase to all eligible vehicles.
Additional details on ADESA Assurance are available.