ADESA Canada Used Vehicle Price Index Update Shows Double-Digit Percentage Drops for Mid-Compact Cars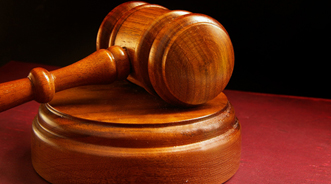 TORONTO -
The ADESA Canada Used Vehicle Price Index powered by ALG Canada has been updated through October, and it shows wholesale prices have recently seen one of the biggest drops this year.
With all segments experiencing negative price movement, the index shows that wholesale prices fell on average by 0.5 percent month-over-month in October.
As winter weather rolls in, seasonality trends were evident in October wholesale price movement.
Mid-compact cars declined at the fastest percentage rate, according to the Index, dropping by a 10.6 percent, or $776.
This segment was followed by midsize SUVs, which saw a drop of 8.0 percent ($1,193).
Midsize cars (down 5.5 percent or $499), minivans (down 4.0 percent or $328), compact SUVs (down 3.5 percent or $399), and full-size pickups (down 0.8 percent or $126) rounded out the top price declines in October.
Looking forward to the end of this year, RVI is predicting that used-car prices will finish up 2013 at about 2.5 percent higher than 2012 rates.
"Exchange rates and supply are lower than last year, contributing to higher used-car prices. Used-car prices could've been higher, but higher gas prices and high new-car sales put downward pressure on the market," Wayne Westring, manager of RVI analytical services at RVI Group, told Auto Remarketing Canada in November.
And as we approach the new year, Tom Kontos, ADESA's chief economist, is predicting "similar price increases in 2014 and the years to come."
Editor's Note: For more on wholesale price movement and what to expect in 2014, see the December edition of Auto Remarketing Canada Digital Magazine set to come out later this month. This issue includes a special Year-End Market Intelligence Report.