ADESA partners with CARPROOF on valuation tool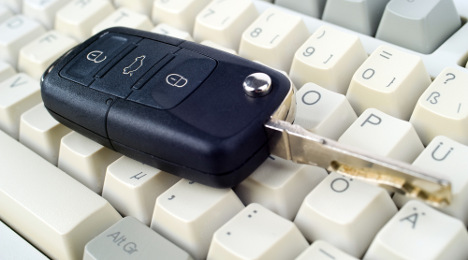 LONDON, Ontario -
ADESA Canada announced it has integrated CARPROOF's Vehicle Valuation Report into its auction system. Subscribing dealers can now access a vehicle's True Retail Sold value directly from ADESA's Market Guide through a seamless integration with CARPROOF's VVR.
"We feel that dealers will find tremendous value in this tool," Trevor Henderson, chief operating officer at ADESA Canada, said in a news release. "Integrating VVR into our system brings enhanced data-driven decision-making capability to the pre-auction research process.
"The single-screen access to wholesale, listings, and True Retail Sold data empowers a dealer to make informed decisions about how they plan to bid on auction day," he continued. "And when we asked for faster access to the data, CARPROOF delivered with the VVR QuickView browser extension."
VVR QuickView is a free extension for Google Chrome. It is designed to assist dealers in their pre-auction prep work by simplifying the process of filtering a run list, researching wholesale and listing prices, and planning how to bid at auction. By providing a summary of CARPROOF's valuation data on any website that displays 17-digit VINs, QuickView lets dealers see the margin between wholesale and retail sold prices simply by hovering over the VIN. This allows dealers to arrive at the auction knowing which vehicles to bid on.
"We are proud to partner with ADESA, one of the premier vehicle auctions in Canada," said Mark Rousseau, president at CARPROOF. "The opportunity to use the combined power of CARPROOF and ADESA data to fuel better auction decision-making is a game-changer for this industry, and the sheer reach available through ADESA's large network and market penetration means that more and more dealers can maximize the value available through this powerful data.
"It's exciting to watch VVR and VVR QuickView achieve exactly what we set-out to do — help Canadian dealers make informed decisions when they buy and sell used vehicles," he continued.