AI-enabled platform hits market in effort to optimize deployment of EV charging infrastructure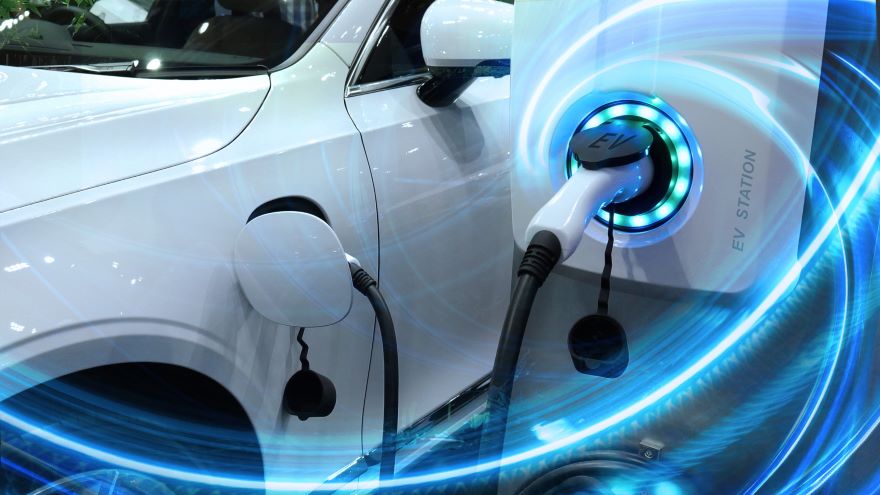 Recent reports regarding the electric vehicle market in Canada have a similar theme: Interest in EVs is there, but the infrastructure isn't completely ready. Companies across the automotive space are looking to tackle this challenge, one of which is tech company FreeWire.
FreeWire brought its Mobilyze Pro AI-enabled platform to market this week, offering a product designed to "optimize" deployment of EV charging infrastructure across the U.S. and Canada. FreeWire Technologies is a provider of battery-integrated EV charging stations and energy management solutions.
FreeWire said in a press release the new tool provides accurate predictions to efficiently and profitably expand nationwide EV charging infrastructure. Mobilyze Pro will be offered to site hosts in the U.S. and across four Canadian provinces in the first quarter of 2024.
Among an interesting list of tools on the new platform are the utilization prediction engine, a tariff recommendation engine and a profitability calculator.
These tools "leverage AI to parse through public and proprietary datasets to predict the best locations to deploy EV fast charging," the company said in a press release.
"Mobilyze Pro is the most powerful software tool available today to analyze and predict strategic deployments of fast charging infrastructure," said Arcady Sosinov, CEO and founder of FreeWire in the press release. "The platform uses AI to make highly accurate predictions and optimize project economics, making EV fast charging more ubiquitous and more accessible to the public."
In terms of what is needed to create stable infrastructure for more EVs on the road, FreeWire said over 180,000 public fast charging stations will be required to support 26 million EVs in the U.S. by 2030.
The gap in Canada and the U.S. between EV sales and the infrastructure needed to support them is not sustainable. Making this "gap" more of an issue is long lead times for utility upgrades, making battery-integrated charging the quickest and most cost-effective solution, according to FreeWire.
The AI-enabled platform is designed to make it easier for site hosts to meet this demand for charging infrastructure by providing more accurate utilization and profitability forecasts — making it potentially easier to compare site locations and hardware solutions.
A FreeWire spokesperson told Auto Remarketing Canada that one big obstacle the EV infrastructure industry is facing is the difficulty business owners have working out the numbers to make sure buying and installing a charger will be a profitable endeavor.
"AI is a powerful tool in solving this problem. Analyzing the utilization and economic aspects of charging uses diverse datasets from both public and proprietary sources," the spokesperson said. "Mobilyze Pro has the capacity to gather and near-instantly analyze data related to traffic patterns, EV adoption rates, current charging infrastructure, income levels, traffic tendencies, household characteristics, demographic information, as well as various incentives, utility specifics, and energy consumption data of a specific site."
Combining this information, the platform works to compute and deliver a ranking for the optimal charging locations.
"Without the application of AI, this procedure would demand substantial manual effort and time," the spokesperson said. "Our AI platform eliminates obstacles to critical information, bolstering the confidence of site hosts and helping them make the right decision for their site."
FreeWire bought Mobilyze.ai in December, and has worked to create new features on the platform in the meantime, including a profitability calculator to predict operating costs and cash flow. This is powered by an AI utilization prediction engine and the aforementioned tariff recommendation engine.
Utilization prediction looks at charging activity data from existing public charging locations and correlates this data with EV drivers' travel patterns, demographics, and vehicle ownership.
FreeWire said users can then better predict how many sessions per day will occur at new charging locations.
The tariff recommendation engine works to quantify the impact of installing fast charging on utility bills and identify the best utility tariff for their site.
Together, these new tools enable site hosts and retailers to compare and rank thousands of locations at a time, identifying the sites that will drive the most utilization and best returns.
The new platform ties into the company's recent announcement of its Charging Location Analysis and Incentive Management (CLAIM) service to identify available federal, state and utility incentives.
These services combined can reveal estimated cash flow and lucrative incentives for requested sites, the company said.
Will EV infrastructure keep growing to meet demand, or will this gap between EV sales and charging stations remain a challenge for this generation for years to come?
This is a "chicken and egg" dilemma," FreeWire said in an email statement to AR Canada.
"One factor stopping many consumers from switching from a gas vehicle to an EV is the lack of infrastructure, or 'range anxiety'," the spokesperson said. "We expect this gap will need to close before we can fully make the transition to electrification nationwide."
FreeWire will host a live product overview at the NACS show in Atlanta on Oct. 3-6.