Alternative Fuel Vehicles Perform Well in this Year's Vincentric Best Value in Canada Awards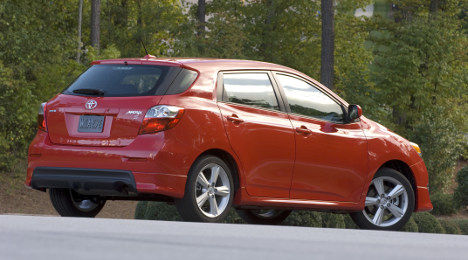 BINGHAM FARMS, Mich. -
The 2013 Vinventric Best Value in Canada awards were recently released, with three brands, in particular, topping the charts.
First up, Toyota received its second consecutive award as Best Value Passenger Car Brand and picked up eight individual vehicle awards.
Mercedes-Benz dominated the luxury category, retaining its Best Value Luxury Brand title and also picking up five model-level awards.
Ram had a strong showing in the pickup market, earning the 2013 Vincentric Best Value Truck Brand in Canada award.
Another strong shower was Volkswagen, with six award winning vehicles in the passenger car segments.
Interestingly, Vincentric attributes much of this brand success to "the strength of their alternative fuel vehicles."
"The 2013 Vincentric Best Value in Canada awards demonstrates the significant impact that alternative fuel vehicles are having on the marketplace," stated David Wurster, president of Vincentric.
"We look forward to providing Canadian consumers with the opportunity to gather insight into Canadian specific automotive ownership costs by honoring vehicles that offer buyers the best overall value," he added.
For example, Toyota won four out of the five hybrid awards this year.
And on the luxury side of things Mercedes-Benz BlueTEC diesel technology provided the company with three winners, with Volkswagen's TDI clean diesels earning five awards, Vincentric reported.
Interestingly, the Ram pickup winners were also diesel-powered, as were two of the three Audi award winners.
To pick this year's winners, the company analyzed more than 1,800 vehicle configurations measuring cost-of-ownership, using eight different cost factors: depreciation, fees and taxes, financing, fuel, insurance, maintenance, opportunity cost and repairs.