Amid ongoing supply constraint, buyers & sellers in Canadian wholesale market 'trying to figure things out'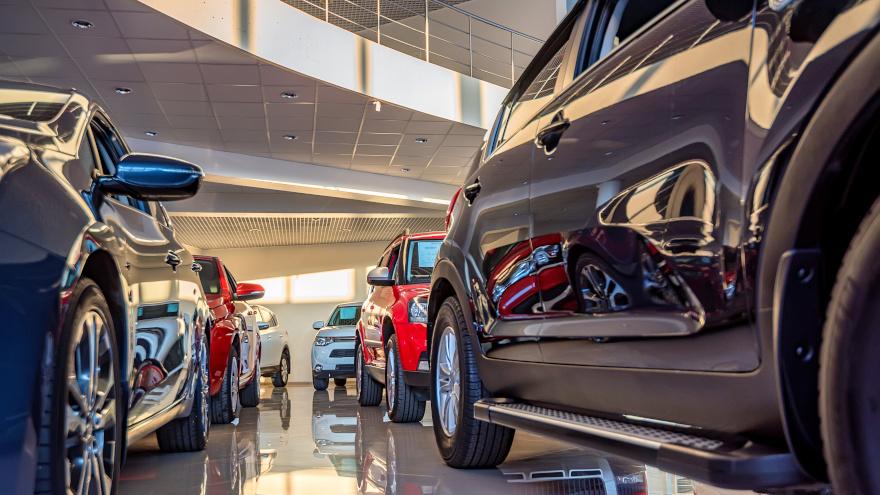 Although digital remarketing was on the rise before COVID, many in the industry still preferred the in-lane process and physical auction sales.
Then the pandemic hit. And the economic shutdown was soon to follow. With the closing of auctions' physical doors, the pivot to digital wholesale was in full force.
Now, even though many physical auctions have opened their doors once again, the market remains skewed toward digital.
And then the remarketing world was challenged by low used inventory, low lease trade-ins and a consequent spike in used prices, which made sourcing difficult and scared/priced many used buyers out of the market. Consequently, many Canadians held on to their older vehicles until the market showed signs of normalizing.
How will 2023 shape up? Experts from Copart and KAR Global shared their remarketing insight with Auto Remarketing Canada below.
Scott Macaluso, managing director at Copart, said, "The Canadian auto remarketing landscape is a very competitive market," citing high prices and limited inventory as two factors behind the current environment.
Macaluso said Copart has definitely seen an uptick in buying and selling, as dealers have had to look to alternative sourcing strategies to source quality used vehicles.
"They (used prices) shouldn't be as high in '23 as they were in '21 and '22, based on the limitations of supply in the market," said Macaluso.
He expects the market to slowly begin to open further, turning into a "solid year for our marketplace and the whole wholesale market environment."
Trevor Henderson, chief operating officer of ADESA Canada at KAR Global, said, "Volume does continue to be a challenge in the industry. I think most would agree that we are well below anything that we would have previously considered normal volume in the used-car business, both retail and wholesale, but particularly in wholesale.
"We've certainly seen constrained supply for an extended period of time, and that's in all segments."
This includes off-lease, daily rental, corporate fleet and the dealer segment, among others.
KAR Global sees the primary factor behind this constraint continuing to be lack of new-vehicle supply that would then bring about turnover to the remarketing industry and create opportunities for retail or fleet customers to turn over their inventory.
"We keep hearing that new-vehicle production is going to increase, and there's going to be a bit of a release, like a relief valve," Henderson said. "For used cars, it's pretty hard to predict when that's going to happen … so we are all kind of sitting and waiting.
"And it's not just us in the wholesale space, it's those who have fleets who are looking to refresh their vehicles."
Macroeconomic environmental factors are also causing changes in the auto environment, including inflation and interest rates, which both will likely have an impact on new- and used-vehicle demand going forward.
With the ongoing tight supply constraints, Henderson said buyers and sellers in the market are really "still trying to figure things out."
"I think everyone knows prices have declined, but it's the extent of the decline and the impact on each discrete transaction that's hard to pin down," said Henderson. "And that's where we see uncertainty."
Wholesale buyers and sellers seem in general a bit tentative right now — cautious or more conservative.
"That sort of conservative nature has an impact on conversion rates, and that's really how we measure demand in the market. And those conversion rates have been lower than would be typical and volatile," Henderson said. "So we do see volatility from market to market and week to week."
That trend is likely to continue, and used-vehicle pricing will continue to drop, but it's important to remember the following:
"Used-vehicle prices remain very high, having been driven up over the past three years by severe shortage," Henderson said. "And so while we do see those price declines there, they certainly are against used-vehicle prices that are higher than we would've expected."
Market volatility will certainly keep remarketers and dealers on their feet in the new year, as many trends that began in the latter part of 2022 are expected to continue into 2023.
Challenges in the market
Henderson said he sees this as presenting itself in short-term shifts in demand. For example, up one week and down the next week.
"That's what creates some difficulty for dealers when it comes to pricing vehicles, whether they're selling or buying," Henderson said. "It is difficult to kind of pin down where the market for this vehicle is right now."
That becomes more and more difficult as the industry expects consumer demand to be impacted by economic factors, including higher interest rates and concerns about inflation.
When buyers in the wholesale market are a little concerned about how quickly their inventory will turn, they will be a little more tentative in their buying behavior.
"I think we will see some economic impact on people's ability to pay. And so probably an increase in payment delinquency, and ultimately some increase in default, which ultimately results in more repossessions," Henderson said.
"That will bring some more volume into the wholesale market, so that for those who are looking to purchase vehicles, they will have access to some new selections, but that's obviously a challenge in the broader economy."
Market opportunities
As far as opportunities go, a gradual increase in wholesale vehicle volume started in the latter part of 2022 will continue to creep up.
And new-vehicle supply is expected to increase later this year, and this will help facilitate turnover in the remarketing world.
"In particular, it will give franchise dealers the opportunity to kind of restock their loss," Henderson said. "And more selection for consumers is never a bad thing."
And as prices come down across the board, due to this expected spike in inventory, that will help offset some of the impact of higher interest rates.
For independent dealers, Henderson cited a specific opportunity, as well. Incremental off-lease products have been making their way through the wholesale market for past couple of years have been stopping at franchise dealers to sell because inventory rates were so low.
"We expect more of that to make its way further downstream in the remarketing channels, and that's going to be really good for the independent dealers out there," he said. "They'll now have access to some of these late-model high-quality used vehicles for their retail business."
This could play out as a significant win for independent dealers.
Digital tools expanding, helping buyers & sellers
As inventory has been tight during the pandemic, dealers turned to many alternative sourcing methods to get the best quality used vehicles at a low price.
As the wholesale market went through a series of changes, perhaps the largest of which was the giant switch to digital sales.
That digital nature of the auction business does create more opportunity, and makes it easier for dealers to source inventory and cross borders.
"You'll have dealers who used to perhaps only source through inventory in the province of Ontario. Now they're purchasing out of Quebec, out of Manitoba, perhaps out of Atlantic Canada," said Henderson. "This crossing borders virtually to buy the units they need is happening on a scale much greater than we have ever seen."
And that's good news for dealers, especially in the tight inventory marketplace facing dealers and remarketers today.
"Digital is allowing them to expand their search parameters," said Henderson. "They can work smarter and more efficiently. They now have access to more markets and more inventory, practically instantly."
And the variety of inventory acquisition tools that dealers and remarketers use continues to evolve, looking to put more and more tools in the hands of dealers to help them better engage with the wholesale market.