AMVOQ Reveals CPO Program For Independent Dealers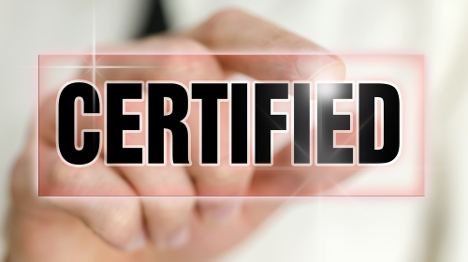 MONTREAL -
With rumors of expanding used supply on the horizon, as well as more palatable used-car prices, The Used Car Dealers Association of Quebec, known as AMVOQ, (Association des Marchands de Véhicules D'occasion du Québec), is launching a certified pre-owned program for the province's independent used-car dealers.
The new program — AMVOQ Certified Pre-Owned — will launch this September, Steeve De Marchi, executive director of AMVOQ, told Auto Remarketing Canada. And dealer registration will begin Sept. 15.
The program, which includes a rigorous set of specifications similar to many OEM CPO programs, was launched with consumer confidence in mind.
"Most car manufacturers already have a certification program, and it was time for us to present our members with their own tool to increase the level of consumer confidence," said De Marchi.
De Marchi also shared eligibility requirements for both participating dealers and the vehicles that will ultimately be certified through the program.
For AMVOQ dealers to be considered for participation in the program, they must not have any court history related to automotive practices; tout clean and safe facilities; have a compliance program in place; and must respect the standards and program guidelines set in place by the association.
AMVOQ has modeled its vehicle eligibility regulations after other successful programs of its kind, De Marchi said.
For vehicles to be eligible to be certified under the program they must be 6 years old or younger, with 160,000 kilometers or less.
They must also be clean of debts or lien and tout a satisfactory CarProof history report.
Bottom line: AMVOQ's independent dealers will now have access to many of the same benefits previously reserved for major car manufacturers' franchised dealers, said De Marchi.
For example, the association's dealers will now be able to offer the like-new buying experience CPO shoppers are looking for.
Amongst other features, each certified vehicle undergoes a complete 154-point mechanical inspection and ful reconditioning; and includes a one-year/20,000-kilometer power train warranty, exchange privileges (seven days/1,000 kilometers), roadside assistance and complete car history report.
In addition, random inspections will be conducted on a significant percentage of certified cars by qualified non-AMVOQ independent workshops, in an effort to provide peace-of-mind to potential CPO customers.
Customers will also be privy to a three-month free subscription to SiriusXM radio, in satellite-radio equipped vehicles.
The announcement comes at a good time, as CPO sales are booming in both the U.S. and Canada.
In fact, many automakers are up by double-digits for CPO sales when compared to 2013 numbers.
For example, both Volkswagen Canada and Mazda Canada have seen strong certified sales every month this year and continued that growth last month.
VW Canada sold 1,440 certified units, up from 1,291 sold in July 2013. This accounted for an 11.5-percent increase year-over-year and was its strongest July ever for CPO.
Over at Mazda Canada, Bryan Leaitch, manager of CPO, told Auto Remarketing Canada the automaker sold 546 certified vehicles last month, up from 420 sold during the same period of 2013.
For more information on Canadian CPO sales, see the following Auto Remarketing Canada story.