Apex Inspection Solutions to be acquired by TÜV Nord Group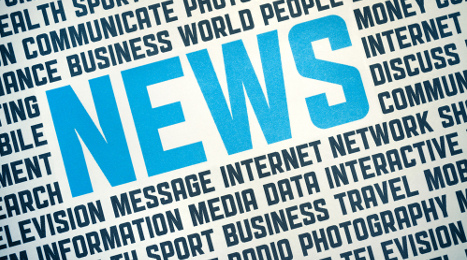 MISSISSAUGA, Ontario -
On Friday, Apex Inspection Solutions announced it is being acquired by Hanover, Germany-based TÜV Nord Group. Officials said in a news release to Auto Remarketing Canada that the partnership is an ideal fit, as both businesses align their initiatives toward being responsive to ever-changing economic conditions with a constant focus on providing the best service on the market.
By partnering with TÜV Nord, Apex highlighted that it will continue to provide customers with top-tier vehicle inspections while maintaining and building upon the high level of customer service and regarded reputation the company has achieved over the past eight years.
Apex added that the additional resources that TÜV Nord will provide, coupled with the detailed inspection reporting methodology practiced by both companies, will result in a win-win scenario for both companies, Apex's legions of loyal customers, and an anticipated flood of new ones as well.
"We plan to pour additional resources into the market," said Craig Martin, director of Canadian operations and managing partner at Apex Inspection Solutions.
Martin, who has been with Apex since the company was founded in 2009, will continue to occupy his current role moving forward. His area of responsibility is set to increase, however, and Martin emphasized that he is prepared for the challenges that might be ahead.
"With the support from TÜV Nord, we will be rapidly expanding our field network and client base," Martin said. "We will also be adding on additional services for OEMs, captives and consigners as well and with the reputation for all that TÜV Nord Group has achieved not only in Europe, but around the globe. It puts us in a very good position to capitalize on current growth opportunities along with some new exciting segments yet to be seen in our business.
"We are truly excited to be a part of the TÜV family and look forward to the future with them," Martin went on to say.
Ralph Dollenberg, senior vice president and head of international business development manager for TÜV Mobility, a division of TÜV Nord Group, explained how the acquisition developed.
"TÜV Nord has had Apex Inspection Solutions on its radar for some time now," Dollenberg said. "The company has managed to grow its customer base over the years without sacrificing the high level of customer service and meticulous documentation required in the auto inspection business. That's not easy in today's ultra-competitive business environment.
"It's this passion for doing things right AND doing things the right way that makes Apex Inspection Solutions a perfect partner for TÜV Nord Group. We're hoping to continue, hand-in-hand, down the road to future success," he continued.
More details about Apex Inspection Solutions offers, including services at lease end, collision appraisals, certified pre-owned inspections and hail damage estimation can be found at www.apexinspections.ca.
Apex & TradeHelper.ca partner to boost online auction activities
In other company news, Apex Inspection Solutions also finalized a new partnership with TradeHelper.ca, a Laval-based online vehicle auction service currently expanding into Ontario after achieving great success in the province of Quebec.
"In our efforts to better serve our clients we are always looking for ways to improve our product offering and continuously evolve," TradeHelper president and chief executive officer Karl Tremblay said. "Our partnership with Apex Inspection Solutions is part of that evolution.
"Their detailed inspection reports and reporting methodologies are well-known in the industry and this partnership will allow us the opportunity to offer a standardized approach to our clients' capture and inspection needs," Tremblay continued.
Both companies highlighted that having a vehicle properly inspected by a company like Apex Inspection Solutions before sealing the deal not only eases the concerns of potential buyers, there's a "ripple effect" in that more buyers will be attracted to online vehicle auctions such as those featured at TradeHelper.
In a nutshell, this partnership is a win-win-win, with the third "winners" being online vehicle buyers and sellers.
"To say that e-commerce has changed the second-hand vehicle buying experience for the better is a vast understatement but as with all technological breakthroughs, there are pros and cons," Martin said. "Sure, online buying and selling couldn't be more convenient, but there's still a lingering sense of discomfort with the process.
"Many customers feel a lack of transparency when you're not dealing face-to-face with the buyer and the vehicle is literally out of reach. That's where Apex comes in," he continued. "Our team of professional and skilled inspectors collectively offer our customers over 100 years of vehicle estimating and inspection experience. We've built our reputation on removing the uncertainty from these types of transactions."
Martin insisted that sellers will also benefit from Apex Inspection Solutions' proven expertise. A detailed inspection report from Apex can bolster the seller should the buyer find fault with their purchase, either at the time of transaction or shortly thereafter.
"Honest sellers don't need (and won't get) that kind of hassle; those less trustworthy will find themselves squeezed out of the market when they can neither support nor back up their claims to a vehicle's integrity," Apex said.
TradeHelper's point-man for the company's Ontario growth strategy is Simon Laurin, director of sales for Ontario.
"At TradeHelper.ca, we are dedicated to providing our clients with an exceptional level of customer service," Laurin said. "So naturally we would look for a partner who is dedicated to providing the same; Apex is that partner."
Laurin added that he and Martin have worked together in the past and both are looking forward to renewing their association.
"I'm very excited to once again be working with Craig and his team at Apex Inspections Solutions," Laurin said. "Apart from the fact that this partnership will bring a fair and standardized approach to the vehicle capture process on our platform, it will also allow us to provide our clients with an impartial and comprehensive post-sale inspection option for Ontario and Quebec."