AR Canada 2014 Announces Partnerships with TADA and IARA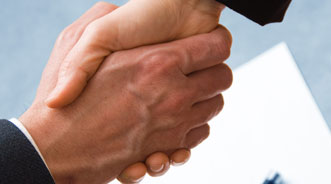 CARY, N.C. -
Auto Remarketing Canada, Canada's Used Car Conference, announced today that the Trillium Automobile Dealers Association has come on board as one of the conference's industry sponsors. In addition, the International Automotive Remarketers Alliance is partnering with the event and will offer sessions for IARA members and conference attendees.
Presented by lead sponsor CarProof, AR Canada 2014 is scheduled for March 17-18 at the Westin Harbour Castle in Toronto.
"We are very excited to be partnering with TADA on AR Canada 2014," said Bill Zadeits, conference chairman. "TADA Executive Director Todd Bourgon and his staff do an amazing job, and with the strong volume growth and increased profitability of pre-owned and CPO with franchise dealers, this is an ideal fit."
As a part of the conference, TADA will be hosting a dealer discussion panel consisting of top TADA members and moderated by Bourgon. "Our members are certainly first and foremost in the new-car business," said Bourgon. "However, with the growing importance of CPO, pre-owned sales and service for our members, we are very happy to provide content and knowledge for the event and also offer TADA members a preferred registration fee based on TADA's participation."
CarProof has been the presenting sponsor of the program now for the last few years, and CarProof president and CEO Paul Antony was pleased to see TADA's involvement. "The TADA has been a longtime friend and partner of CarProof, and we all greatly admire and respect the work that the TADA has done and continues to do on behalf of dealers, consumers and government. We are thrilled that the TADA has come on board as a sponsor and partner for the AR Canada conference."
Steve Macaluso is the managing director in Canada with Copart and is co-chair of IARA's Canadian Committee. He has also been a key player in bringing the IARA into the fold with AR Canada. "For the second year in a row, the IARA and its members are joining with the conference to provide content, share remarketing-specific information, and to enjoy the relationship and business building that is such an important part of what the industry is about," said Macaluso.
For more information or to register for the conference, visit http://arcanada.autoremarketing.com. The deadline for early registration is Feb. 14.
For more information on the Trillium Automobile Dealers Association, visit www.tada.ca. And for more information on the IARA, visit www.iaraonline.org.