AR Canada Conference Partners With Make-A-Wish Canada For Premier Event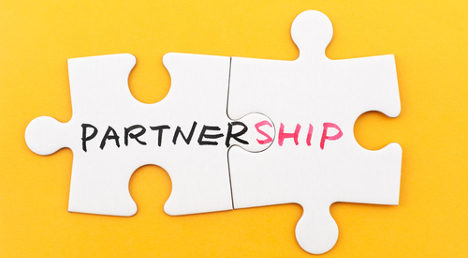 CARY, N.C., and TORONTO -
In order to celebrate the success of the Canadian used-car industry, the Auto Remarketing Canada Conference, presented by CarProof, is throwing a "Celebration of Success" party — bound to end the upcoming event with a bang.
And what's one of the best ways to celebrate success? Giving back to the community, of course, and that's just what Auto Remarketing Canada had in mind when it teamed up with Make-A-Wish® Canada for the conference second-night reception.
The Auto Remarketing Canada Conference, scheduled for April 20 and April 21 at the Westin Harbour Castle in Toronto, is partnering with the charitable organization well-known for making magical wishes come true for children with life-threating medical conditions, for a live auction, which will benefit Make-A-Wish® Toronto & Central Ontario.
"With success comes responsibility — the responsibility to give back. The automotive industry is one with great ties to the community, and is well-known for its charitable contributions. We are excited to give our attendees the chance to support Make-A-Wish and the children whose lives have been bettered through the non-profit organization," said Bill Zadeits, Auto Remarketing Canada conference chair.
The live auction will take place at the "Celebration of Success" second-night conference reception, scheduled for 5 p.m. on April 21, sponsored by Dealertrack Technologies, Hyundai Motor Finance, Kia Motors Finance, NextGear, SCI Marketview, SiriusXM and TRADER.
Attendees will receive their tickets to the exclusive event upon check-in at the upcoming conference.
Make-A-Wish creates powerful wish experience, improving a child's state of mind, replacing fear with happiness and helping them to feel like a normal kid again.
And if attendees are interested in supporting the non-profit before the upcoming conference, Auto Remarketing Canada is launching an online fundraising drive (click here to donate).
"We at Auto Remarketing Canada are thrilled to be partnering with Make-A-Wish Canada and are confident we will meet our fund-raising goal of $5,000 with the help of our conference attendees, sponsors and industry partners," said Marilu McQuilkin, director of meetings and events for Cherokee Media Group. "I began my career working in the non-profit sector, and am excited to introduce a way to give back in light of the growing success of the Canadian remarketing industry."
By donating to Make-A-Wish, you transform lives. You give children with life-threatening medical conditions a reason to hope for a brighter future. And most of all, you help make their magical wishes come true. Please consider supporting the mission of this important organization by donating online (click here to donate) and by participating in our live auction on-site at the conference!
All proceeds from both opportunities will go directly to Make-A-Wish Toronto & Central Ontario.
The automotive industry has always been an extremely charitable business, with many dealerships and automakers going to great lengths to support their communities.
Let's continue the tradition and celebrate remarketing success in a way that will help make memories for not only Auto Remarketing Canada conference attendees, but also the lives of children that are more than due for a bit of fun.
And attendees are in for a good time, as well. Our inaugural "Celebration of Success" event will also feature cash giveaways, finger food or heavy hors d'ouevres, and specialty martinis, along with a variety of beer and wine selections.
This event capitalizes on the importance of celebrating milestones as an industry.
Keep breaking records, and you will keep giving Auto Remarketing Canada a much-appreciated chance to keep celebrating an evolving and maturing industry.