Auction Price Movement a Mixed Bag in August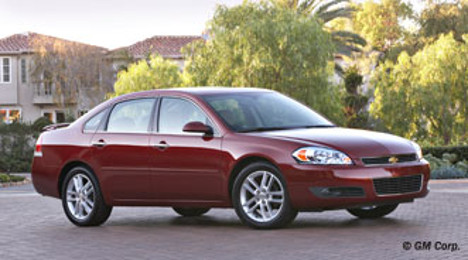 STAMFORD, Conn. -
Used-car prices began falling slightly in the lanes as summer drew to a close.
According to the latest RVI Market Update released this week, the RVI Used Vehicle Price Index, which measures the wholesale values of used vehicles ages 2 to 5 years old, fell by 0.2 percent from July.
That said, prices have been abnormally high since the recession as used supply remains tight, and August's prices were still 4.8 percent higher than rates seen last year.
The used index, on a nominal level, fell by 0.2 percent from July and was also 4.8 percent on a year-over-year basis.
The ADESA Canada Used Vehicle Price Index also dropped last month, falling by 0.7 percent from July.
And though the RVI index saw a slight drop overall, on a segment level, the changes in residuals were mixed, according to the report.
Among the higher volume segments, subcompacts saw the greatest spike in value, rising 7.2 percent from July.
Small sedans also saw prices increase, rising by 2.5 percent from July rates. Interestingly, another smaller, more fuel-efficient segment experienced movement in the opposite direction. The compact car segment saw prices fall by 2.4 percent last month.
Seeing the largest percentage price decline last month were the full-size sedans, which saw prices drop 8.9 percent from July and 2.1 percent year-over-year.
Minivans touted some of the biggest drops in the lanes, as well, with prices falling by 6.1 percent from July. Small SUVs and midsize SUVs were also some of the month's biggest movers, seeing prices drop by 4.7 percent and 4.8 percent, respectively.
Gas prices seem to be playing little to no role on auction price movement, as rates fell to $1.32 per liter in August, down from $1.35 in July. This is 0.4 percent cheaper than rates seen in August 2013.
Editor's Note: For more on auction prices and used supply, see our Power Supply update in the Auto Remarketing Canada Digital Magazine Power 150 issue set to be released this week.