Auction price movement 'more positive' than expected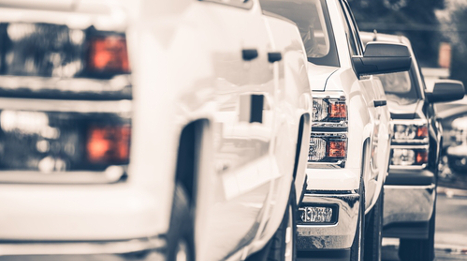 TORONTO -
After prices rose more than expected at auctions in July — up by 0.5 percent from June — rates in the lanes continue to rise as we approach fall.
Last month, price movement was once again "more positive than expected seasonally," reported Geoff Helby, ALG Canada regional director.
According to the ADESA Canada Used Vehicle Price Index, powered by ALG, after being adjusted for seasonality, wholesale prices rose by an average of 0.4 percent in August from July rates.
Price movements by segment were mixed last month, Helby pointed out.
Compact SUVs saw an impressive jump in prices, with rates rising by 9.3 percent or $1,208.
They were followed by fullsize pickups, which continue to increase in popularity among Canadian consumers. Full-size pickups saw prices rise by 4.1 percent last month or $875.
Midsize cars and minivans also saw prices rise, by 3.5 percent (or $302) and 3.0 percent (or $298), respectively.
Highlighting the segments with the highest depreciation rates in August, prices from midsize SUVs declines at the quickest rate, Helby reported, with prices dropping by 5.7 percent or $909.
Mid-compact cars also took a hit, dropping in price by 1.9 percent or $147.
Taking a look at how new-car sales faired for the month, Helby reported in his analysis that light-duty vehicle sales for the month increased by 2.2 percent year-over-year to 175,512.
"This marks the best August result ever, surpassing last year's mark of 171,703 units. This unexpected performance pushed the SAAR up to an incredible 1.94 million units," said Helby.
And trucks continue to fly off the lots, with new sales ramping up by 10 percent in August. On the other hand, passenger car sales fell by 8.9 percent.
Year-to-date, overall new sales are up 2.3 percent to a total of 1,286,795 vehicles sold.