Auction prices drop for 3rd month in a row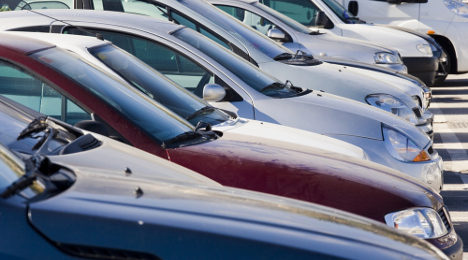 TORONTO -
Wholesale prices fell for the third month in a row in November but remain elevated in light of low supply.
According to the ADESA Canada Used Vehicle Price Index, powered by ALG, wholesale prices fell on average by a slight 0.1 percent this past month.
ALG's Canada regional director Geoff Helby reported almost all vehicle segments took a price hit in November.
One outlier was the full-size pickups, which are growing in popularity in Canada. Consequently, demand is high and prices remain strong. In November, full-size pickups saw prices increase by 1 percent or $210 at auction. The average transaction price at auction for a full-size pickup was $20,178 in November.
Midsize SUVs were also up slightly by 0.2 percent or $35 to end the month with an average price of $14,157.
Mid-compact cars took the biggest hit with prices falling by 8.5 percent or $589, Helby reported. This brought the average price down to $6,367.
This segment was followed by midsize cars with a drop of 8.4 percent or $667 to an average rate of $73,11. Minivans (average price of $8,272) also experienced a heavy decline of 5.6 percent or $491, while compact SUVs (average price of $11,913) dropped in price by 3.9 percent or $482 in November.
This marks the third month of consecutive declines. In September, prices fell by 0.6 percent and dropped another 0.5 percent in October.
And new-sales trends may bode well for continued price relief in the future as supply is expected to expand as some of these new vehicles enter the remarketing cycle.
According to ALG, light duty vehicle sales in November increased 4.7 percent year-over-year to 145,426. And this is even with two fewer selling days. Year-to-date, sales are up 2.9 percent from 2014 rates with 1,769,611 vehicles sold so far.
"This is the best November ever, beating the previous record from 2014 when sales climbed to 138,854 units. This exceptional performance pushed the SAAR up to an impressive 1.96 million units," said Helby.
Light truck sales were once again very strong, with sales spiking by 12.3 percent to 94,718, while car sells fell by 7 percent to 50,708 vehicles sold.
As far as supply movement goes, Tom Kontos, chief economist and executive vice president of ADESA Analytical Services, took a look at the new-car market in making his predictions for future off-lease and institutional volume at auction. Leasing has been picking up a bit again, as well, in recent years after penetration fell off dramatically in 2008.
"We had a record year last year, and it looks like it will be another record this year in new-vehicle sales. So even if lease penetration is kind of stagnant, when you have a bigger pie, the same percentage of that pie will yield growth," said Kontos. "The short answer is yes, we do expect growth in off-lease auction volume going forward."
According to Kontos, we should expect to see supply expand considerably in the time frame of 2016-2017.
Editor's Note: For more insight into auction supply, prices and more, see the Auto Remarketing Canada Wholesale Issue.