Auction prices drop 'significantly' for 2nd month in a row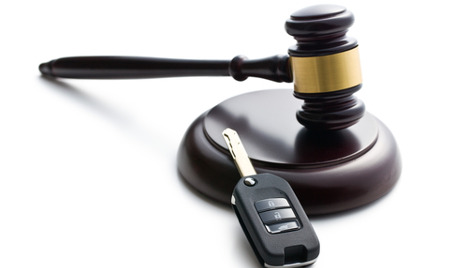 TORONTO -
Wholesale prices in Canada have risen almost every month this year, but the tides began turning a bit in September when prices declined by 0.6 percent. And rates took another dip this past month.
After being adjusted for seasonality, the ADESA Canada Used Vehicle Price Index, which is powered by ALG, showed October prices dropped on average by 0.5 percent from September rates.
Geoff Helby, Canada regional director at ALG, pointed out October's movement is the second consecutive month of large declines after the Index registered increases every month through August.
"Price movements by segment were nearly all negative in October," Helby said.
The only category to see a price increase was the compact SUVs, whose prices rose by 0.1 percent or $18.
Interestingly, though full-size pickups have outperformed the market in terms of auction price for much of the year, this segment took the biggest hit last month. Helby reported that pickup prices fell by 7.7 percent or $1,669 last month.
Interestingly, though pickup prices seem to be changing their tune as the year progresses, gas prices remain low, which normally spurs interest for trucks and SUVs. According to Helby, gasoline prices ended the month at an average of $1.03 per liter.
They were followed by mid-compact cars, which took a 6.9-percent or $513 hit to prices last month.
Midsize SUVs (down by 6.1 percent or $917), minivans (down 5.9 percent or $546) and midsize cars (down 2.7 percent or $218) also saw prices slide significantly in October.
New-vehicle sales continue to soar, which bodes well for used inventory down the line as these vehicles enter the remarketing cycle in future years.
"New-vehicle sales for the month of October increased 5.1 percent from sales a year ago to 163,053," said Helby. "Year-to-date, overall sales are up 2.7 percent to a total of 1,624,185 vehicles sold."
This marks the eighth month in a row of record new-car sales and the second consecutive month the market tracked above a 2 million SAAR.
Trucks continue to be popular with Canadian consumers, as sales for the light truck market shot up by 15.7 percent last month and represent 61.5 percent of total sales year-to-date. On the other hand, passenger car sales fell by 9.6 percent year-over-year.