Auction prices rise more than expected in July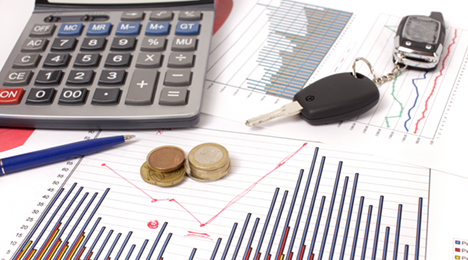 TORONTO -
Prices at auction were on the way up in July — more so than expected on a seasonal basis.
That's according to the ADESA Canada Used Vehicle Price Index, powered by ALG, which after being updated for July showed an average wholesale price increase of 0.5 percent from June.
"Price movements by segment were mixed in July, but more positive than expected seasonality," said ALG Canada regional director Geoff Helby in the report.
Midsize SUVs saw prices rise the most last month, with rates up 6.1 percent of $910 from June rates.
Up next were the minivans, which saw prices rise by 0.1 percent or $14, according to the Index.
On the other hand, midsize cars saw prices in the lanes drop the most dramatically. This segment saw rates fall by 5.8 percent or $526 month-over-month.
The mid-compact cars also experienced a significant decline, with prices falling by 5.1 percent or $424 last month.
Interestingly, though truck prices have held strong for most of 2015, prices began to drop for some last month. Full-size pickups experienced a decline of 0.4 percent or $79 at auction in July.
Helby also reported prices for compact SUVs were essentially unchanged, increasing by just $3.
The average ramp up in used prices last month occurred amid rising new-vehicle sales.
According to the report, new-vehicle sales increased by 0.4 percent year-over-year in July, "representing the best July on record," Helby pointed out.
And year-to-date, overall sales are up 2.3 percent year-over-year, coming to a total of 1,111,283 new vehicles sold.
New truck sales were on the way up last month, increasing by 8.2 percent to 111,067 units sold, but car sales didn't see the same success.
According to the report, passenger car sales fell by 10.3 percent in July to 66,777 units.
"Year to date, light trucks represent 60.5 percent percent of total sales compared to 57.8 percent the same period last year," Helby said, highlighting the growing market for trucks in Canada.