Auction Prices Spike By Almost 1% In November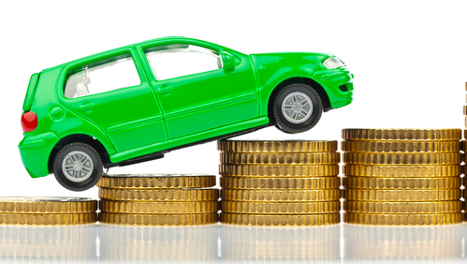 TORONTO -
After dropping a bit in October, wholesale prices were on the way up again this past month.
The ADESA Canada Used Vehicle Price Index, powered by ALG, shows that auctions prices rose by an average of 0.9 percent from October rates.
The midsize car segment saw one of the biggest spikes in price, with rates rising by $323 (or 4.1 percent) from October. This segment ended the month with an average price of $8,225 in the lanes.
The compact SUVs also saw a slight increase, with prices rising by $65 (or 0.6 percent) to rest at an average of $11,461.
Rounding out the car segments, the mid-compacts saw prices drop by 1.3 percent from October to sit at $6,764 by the of the month. This marks a $88 decline from October.
The biggest price drop last month was seen in the midsize SUV segment, with prices dropping by $502, or 4.5 percent. The average price for a midsize SUV last month at auction came in at $10,580.
Also seeing a large drop in price after holding strong retention throughout the first half of the year was the minivan segment. Minivans went for an average of $7,516 this past month, representing a 3.5-percent (or $276) price drop from the prior month.
Full-size pickup prices remained consistent with October levels. The average price for a full-size pickup at auction last month was $17,025.
And even though new and used sales are elevated, Canadian consumer confidence dropped in November.
"The Canadian economy continued to soldier on in November – consumer confidence declined 1.4 points to 82.7 (third consecutive month of declines) amid concerns about the strength of the future job market, the unemployment rate rose 0.1 percentage point to 6.6 percent due to job losses in retail and professional services and national gasoline declined by approximately $0.06 per litre to end the month at $1.12 per liter," Geoff Helby, Canada regional director, partner development at ALG, reported.
Gas prices continued dropping last month, but the decline didn't seem to impact auction prices.
"While consumer confidence declined for the third consecutive month, new-vehicle sales growth was spurred on by year-end clearance efforts by manufacturers and dealers," said Helby.
In fact, new-vehicle sales increased by 3.6 percent year-over-year, coming in at 138,694 last month, Helby reported. With new sales up by 5.4 percent from 2013 rates, it seems dealers will not only be enjoying more new sales, but also will be receiving more trade-ins to fill their used lots in the coming months as used supply remains tight and prices elevated.
Canadian Black Book editorial director Josh Bailey told Auto Remarketing Canada back in November, since it has been such a strong year for new-car sales, he predicts manufacturers will capitalize on that momentum during the holiday season and will continue to ramp up incentive spending.
"So, I think this time could be a great time to buy a new car, which in turn means there are a significant amount of trade-ins coming in, so it might be a good time to buy a used car, too," Bailey said.
And though 2015 has the potential to be a "transition year," showing little price or supply movement up or down, Bailey said: "We do think that coming into 2017 and 2018, we are going to get back into a situation where there is not so much grappling for the first car that comes down the auction lane."