Auction Prices Spike As Spring Selling Begins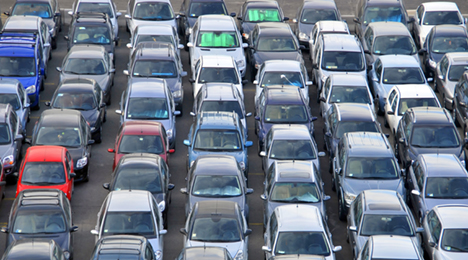 TORONTO -
Wholesale prices were on the way up last month as the market got over the winter hump and the spring selling season began.
The Manheim Canada Used Vehicle Index was up by 2.5 points from March, rising to 113.4. This also is 10.5 points higher than levels seen in April 2014.
Every vehicle segment showed a spike in prices this past month, except for the vans, which fell by 2.6 points, and pickups, which were down by two.
As weather warms, the sports car segment saw the biggest price spike last month, rising by 11 points on the Manheim index.
Full-size vehicles also saw a large jump, spiking by 6.1 points.
Compact cars rose by 4.5 points in April, while midsize cars were up 3.9 points.
SUVs gained 2.4 points on the index, while luxury cars were up 1 point.
Though many in the industry are expecting used supply to expand a bit this year, and hopefully push wholesale prices down to more normal levels, a true trend change may not be in the cards quite yet.
Josh Bailey, editorial director at Canadian Black Book, pointed out in an interview with Auto Remarketing Canada this year will most likely present a "theoretical increase in supply," meaning many auction attendees won't get a chance at the extra vehicles coming through the wholesale pipeline.
Looking at where prices stand today is key, Bailey said, since residuals have fared much better than originally expected, especially for 4-year lease vehicles, "the bulk of the used market."
"The forecasts were originally much lower than what the market price is today. So, the reason I think it is a theoretical increase in supply is that the dealers and the lessees are likely going to buy these cars before they hit the auction," Bailey said. "If there is equity in the vehicles, then someone is likely to take it before it makes it to auction."