Auction prices still rising; relief in sight?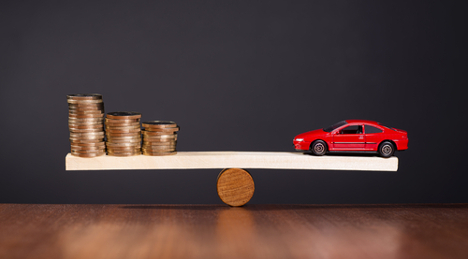 TORONTO, and STAMFORD, Conn. -
The number of quality used vehicles at auction hasn't expanded much this year, and initial positive forecasts for loosening supply in 2015 have been proven wrong. Consequently, prices at auction are still on the way up.
That said, residual reports do show expected price drops in the coming years — but buyers will have to hold out a bit longer.
This past August, the Manheim Canada index rose slightly by 0.9 points from July, while remaining up 17.3 points year-over-year.
Pickups, one of the most popular segments in Canada, saw a 9.1 percent increase, according to the index — the highest spike of all segments in August.
On the other side of the vehicle spectrum, compact cars saw a 2.7 percent rise on the index in August.
As the summer months wrapped up, it was apparent that interest in sports cars was waning — rates for this segment dropped 22 points on the Manheim Index.
Full-size cars also saw significant declines, as well, dropping by 9.5 points, followed by the van segment with a decline of 5.7 points in August.
RVI's lasted residual Risk Outlook report showed prices bumping up in August, as well. According to the report, after being adjusted for MSRP, used-car prices were up 1.1 percent from July and showed a year-over-year increase of 6.6 percent.
This movement comes amid a suffering exchange rate, as in August, Canadian currency exchanged at 76 cents to every U.S. dollar — the lowest level since 2004.
This is pushing the vehicle export business, and putting even more pressure on used supply, and consequently, used prices, as well.
Josh Bailey, the vice president of research and editorial at Canadian Black Book, said in a recent interview with Auto Remarketing Canada, "From what we hear from our auction surveyors, there are still many U.S. buyers in the Canadian market making purchases, whether online or in the lanes, mostly motivated by the foreign exchange rate,"
"Naturally this creates some tension, but no doubt when Canadians were in the U.S. buying a few years ago, it was not any different," he added.
Although used-vehicle prices increased in August, RVI expects a softening in residual values over the next few years.
In fact, RVI analysts predict used-vehicle prices will fall by 3 percent from current levels by 2018.
"The major factor in this decrease in prices is the increase in the supply of used vehicles in Canada. The RVI Used Vehicle Stock Index is expected to rise on a yearly basis through 2019," the report said.
Editor's Note: For more insight into the used supply environment in Canada, see the Power Supply feature in our upcoming Auto Remarketing Canada Power 200 digital magazine, set to hit the Web this coming week.