Audi hits best July for CPO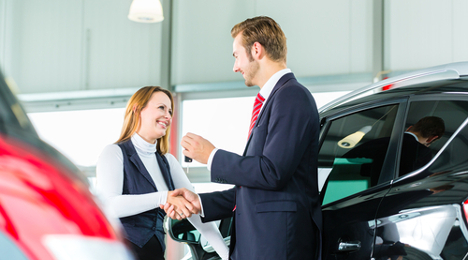 CARY, N.C. -
Several automakers have reported their latest certified pre-owned sales results to Auto Remarketing Canada, and one of the highlights of the bunch was Audi Canada, which had its strongest July to date.
It sold 597 certified cars last month, a 3-percent gain over July 2015. Through seven months, Audi has sold 3,921 CPO vehicles, a 6-percent hike.
Next up, Toyota Canada sold 2,323 certified vehicles in July, up from the 1,729 it sold in July 2015.
Through seven months, its CPO sales have reached 14,321 units, compared to 11,954 in the same time frame last year.
Volvo Canada had 217 CPO sales in July, up 42.8 percent year-over-year.
Over at Volkswagen Canada, its dealers posted 1,287 certified sales for the month, down 17.7 percent year-over-year. Year-to-date sales are off 10.9 percent at 9,325 units.
BMW Canada said its pre-owned division sold 1,543 units last month, putting the year-to-date tally at 11,286 (a 15-percent uptick).
Mercedes-Benz Canada moved 931 certified vehicles in July, down from 1,014 in the same month of 2015.
Year-to-date, however, sales are slightly ahead at 7,608, compared to 7,563 CPO sales through seven months of last year.