Auto Finance Roundup: News From Scotiabank & Carfinco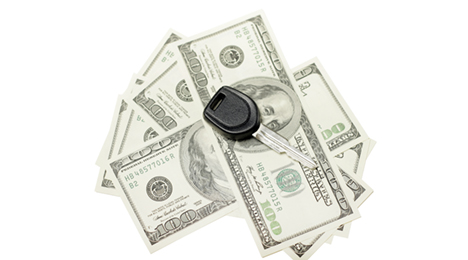 EDMONTON, Alberta -
Scotiabank revealed today a replacement for Ron Porter, who recently retired from the company.
Kevin Teslyk has been named as the company's new senior vice president of automotive finance.
Teslyk will be responsible for heading up the strategic direction of the bank's automotive finance operations, including both the prime indirect retail lending and commercial automotive finance businesses, and the non-prime indirect retail lending automotive business at Scotia Dealer Advantage.
The new SVP joined the bank in 1992 and has since then held progressively senior leadership roles in personal and commercial banking, corporate and investment banking, wealth management, finance and global risk management, the company said.
Most recently, the exec was managing director and head for Scotiabank Ltd. in the Bahamas.
In November of last year, he headed back to Canada to begin transitioning into his new position.
Carfinco Notches Loan Origination Records For June & Quarter
In other news from the auto finance sector, Carfinco announced record Canadian loan originations.
The auto loan company achieved $16.4 million in loan originations last months, surpassing Carfinco's previous record of $15.7 million.
This past month's results contributed to the company's quarterly record, as well, with $45.4 million in loan originations.
"These record loan originations validate the finance programs and level of service provided to automotive dealerships across Canada by Carfinco," stated Tracy Graf, chief executive officer of Carfinco. "We are excited for the future as we continue to develop financing programs that service a broader range of the non-prime automotive financing industry."
Earlier in June, Carfinco announced a cash dividend of 4 cents per share for the month.
The company's U.S. division, Persian Acceptance Corp., also performed well in June.
PAC garnered $7.9 million in loan originations for the quarter.
This represents the highest quarterly loan originations for PAC since being acquired by Carfinco in September of 2013, the company said.
Perhaps a result of this success, Carfinco announced in mid-June it had repaid all outstanding subordinated debt provided by third parties to PAC.
The total amount of sub-debt currently provided to PAC is $5.8 million in U.S. dollars and carries an annual interest rate of 13 percent.
"By repaying the outstanding sub-debt held by its US subsidiary, Carfinco will realize pre-tax interest cost savings of approximately $575,000 in Canadian funds on an annualized basis", stated Graf. "This is a substantial savings for Carfinco and moves our financial leverage ratio to approximately 2.40-to-1. This brings the financial leverage ratio closer to management's expectations of 3.0-to-1, yet retains flexibility to pursue additional opportunities."
Under the terms of the sub-debt agreements, the sub-debt may be repaid at any time without penalty, the company said.