Auto financing remains on healthy growth & payment path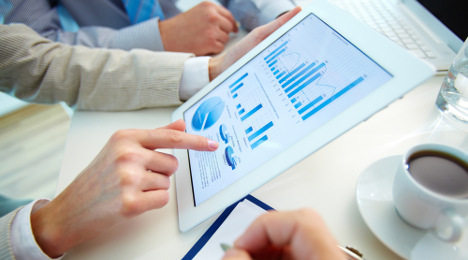 TORONTO -
According to the latest TransUnion Canada Industry Insights Report, auto financing continues to be one of the fastest growing segments in the Canadian consumer credit marketplace.
During the first quarter of this year, average outstanding balances rose 2.75 percent year-over-year. At the same time, analysts noticed that serious delinquency rates — what they consider to be accounts 60 days or more past due — remained essentially flat. In Q1 2017, the rate stood at 1.70 percent compared 1.67 percent in the same period a year earlier.
"Despite an extended period of growth, auto loans continue to perform extremely well. More prime and above consumers are originating auto accounts and at higher amounts, while delinquency rates remain at historically low levels," said Matt Fabian, director of research and consulting for TransUnion Canada.
On a yearly basis, TransUnion determined originations grew by just over 6 percent in the last quarter of 2016. The credit bureau reiterated that originations are viewed one quarter in arrears to account for reporting lag.
As originations increased, the percentage of lower-risk consumers originating auto financing expanded over the past year, according to TransUnion's report.
In Q4 2015, TransUnion indicated non-prime consumers — the combination of subprime and near-prime individuals —accounted for 37 percent of originations. In Q4 2016, analysts noted the share of non-prime originations decreased slightly to 35 percent.
Meanwhile, analysts said originations in the prime plus and super prime tiers grew at 10.4 percent and 12.2 percent, respectively, over that time period.
Looking deeper into the data, TransUnion also mentioned the average amount financed for newly originated auto finance contracts increased by 3.2 percent in Q4 2016. Analysts added that all risk tiers saw yearly increases in average new account balances, with the highest percentage growth observed in super prime (4.9 percent) and prime (4.8 percent) consumer risk tiers.
Fabian pointed out this development reverses a trend observed the prior year; in 2015 TransUnion observed the greatest growth in average amount financed among subprime and near prime consumers.
"Auto delinquency rates remain at nicely controlled levels. The fact that delinquencies have not materially increased over the past year despite the higher growth by below-prime consumers seen in 2015 is especially encouraging—consumers across the risk spectrum are taking care of their auto loans," Fabian said.
More information about the Q1 2017 TransUnion Canada Industry Insights Report can be found here. Among the details are more information about auto, installment and lines of credit balance, and delinquency rates.
Overall credit performance
Beyond just auto financing, TransUnion indicated consumers in major Canadian markets outside of oil-rich provinces led the nation's strong credit performance in the first quarter of 2017.
Canada's average consumer non-mortgage debt levels rose nearly 2 percent in the past year to conclude Q1 2017 at $21,696. Conversely, the 90-plus day non-mortgage account delinquency rate dropped to 2.72 percent, down nearly 1.5 percent from one year prior.
Much of the annual delinquency declines were observed around major cities in Ontario and Quebec, including Toronto (down 7.55 percent), Montreal (down 2.51 percent) and Ottawa (down 2.37 percent).
"The consumer credit market in Canada is expanding, and is doing so in a healthy manner," Fabian said. "More consumers are gaining access to credit, and credit limits have been increasing at a strong rate during the last two years.
"At the same time, serious delinquency rates have remained relatively low. It's especially encouraging to see some major Canadian markets lead the way in delinquency declines and credit growth, as it bodes well for Canada's overall economic activity," he went on to say.
Editor's note: Watch for an upcoming report in Auto Remarketing Canada that will include more analysis and commentary from TransUnion Canada.