Auto group set to launch e-commerce retailing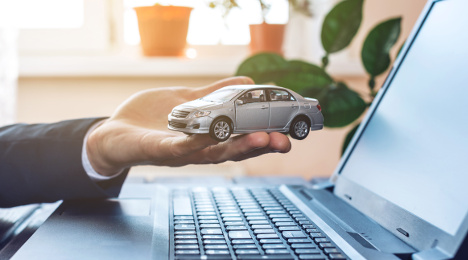 EDMONTON -
Koch Automotive Group recently announced that it has developed a new e-commerce website that it will roll out across each of its dealerships, starting with Edmonton's Koch Ford Lincoln and DK Ford.
The new platform for buying cars will allow consumers to browse inventory, speak with live operators and reserve a purchase — all online.
"The consumer can reserve or purchase a vehicle without ever physically stepping foot into a dealership," Koch Auto Group said in a news release. "The new website challenges the auto retailer industry that has operated the same way for decades."
Like at a brick-and-mortar dealership, consumers are granted test drives and can even negotiate pricing before paying the vehicle total on the website.
Before a purchase, car buyers can also speak with a representative to complete the financial terms.
When it's time to pay, consumers will be directed to use a major credit card or a Paypal account to complete their transaction.
Additionally, there's a "Reserve" option offered, it lets consumers reserve a vehicle with a refundable 1-percent deposit.
For more information about the new e-commerce website and its upcoming rollout, visit www.kochford.com.
Similarly, in the fall of last year, a new website launched in Canada that allows consumers to buy used vehicles entirely online.
Through Zoom.ca, shoppers can customize financing, put down a deposit, purchase protection and insurance, and sign necessary documents.
The site provides 360-degree views of vehicles and has what it calls a "rigorous certification and merchandising process." The vehicles on the site are chosen by Zoom's buyer team and undergo a 360-point inspection. A free CarProof report is also provided.
Zoom said that consumers will be able to finish the process in 10 minutes.