Auto loan rates rise amid consumer debt declines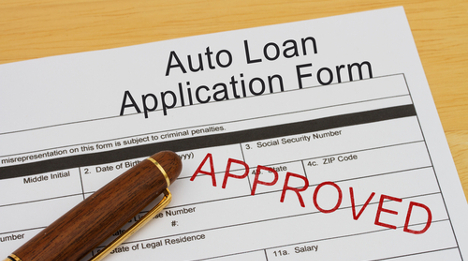 TORONTO -
Even with the shaky economic circumstances due in part to a declining dollar and falling oil prices, Canadian consumers continue to show a "stable performance" on credit products.
According to TransUnion's Q3 2015 MarketTrends report, delinquencies are on the way down, and auto loans continue to be a bright spot in terms of consumer debt levels.
According to the report, while total consumer debt was down slightly in Q3, auto loans experienced a 3 percent annual increase in balances, moving average debt per consumer on these loans up to $19,649 from $19,101 in Q3 of 2014.
"The auto sector continues to thrive, thanks in part to lower oil prices, so balance increases are expected in this industry," said Jason Wang, TransUnion's director of research and industry analysis in Canada. "Credit card debt has risen to a two-year high. With the holiday shopping season around the corner, we are going to keep a close eye on how Q4 spending affects debt levels on credit cards.
Credit cards also experienced a 3-percent annual increase in debt levels, though overall average debt level per consumer (excluding mortgages) moved from $21,379 in Q3 2014 down to $21,247 this past quarter.
As far as delinquency levels go for the third quarter, these numbers continue to "stabilize," with auto loans' performance illustrating this trend.
Auto loan delinquency rates, or the ratio of all accounts that are 90 or more days past due, remained steady from Q3 2014 at 1.06 percent for this past quarter. Transunion reported a slight increase of just 0.14 percent.
Overall, delinquency rates have hovered in the range of 2.58 percent to 2.66 percent, and in Q3, the reading came in at just 2.60 percent. This translates to a 5.5 percent improvement from the 2.75 percent delinquency rates of Q3 2014.
"Line of credit delinquency rates are now at the lowest levels we've seen since we began monitoring these statistics," said Wang. "The recent interest rate cuts have helped consumers manage their payments, but we advise consumers to always remember to spend within their means, regardless of whether interest rates are low or high."