AutoCanada Acquires Quebec's Flagship BMW & MINI Stores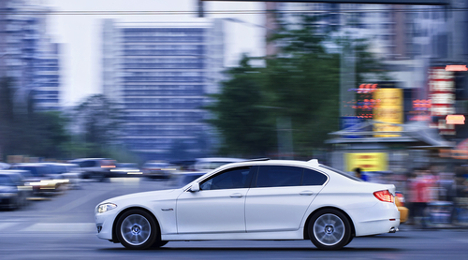 EDMONTON, Alberta -
AutoCanada Inc. announced Wednesday it has received approval from BMW Canada to purchase an 85-percent interest in the assets, including land and building, of Auto Boulevard St. Martin Inc. Auto Boulevard owns and operates BMW Laval and MINI Laval in Laval, Quebec.
The dealerships, which currently run out of a 134,566 square foot facility, include a 50-car BMW showroom, a 15-car MINI showroom, a 48-bay BMW service center, a 14-bay MINI service center, and a 16-bay body shop. Combined, the two franchises retailed 2,208 new and 680 used vehicles, 1,661 and 554, respectively, were BMWs.
"We are extremely fortunate to be partnering with Mr. Carmine D'Argenio, whose knowledge and experience with the prestigious and premium BMW and MINI brands in Canada is of the first order," AutoCanada's chairman and chief executive officer Patrick Priestner said, "and will be of great benefit to our BMW and MINI dealership operations and our current strong Canbec BMW dealership management team lead by Mr. Charles Dubé."
With an expected closing transaction date of Nov. 27, AutoCanada will be entering into an agreement with D'Argenio, who is currently the majority owner of Auto Boulevard and who will retain the remaining ownership interest in the two dealerships as well as acquiring a 15 percent ownership interest in BMW Canbec and MINI Mont Royal from AutoCanada as part of the transaction. D'Argenio will also oversee operations of the four dealerships.
"We would like to thank BMW Canada and its employees for all of their hard work and assistance with this transaction," Priestner continued, "and we look forward to providing our BMW and MINI customers with the customer service experience that these two legendary brands demand."