AutoCanada adds 2 Nissan points to Ontario store count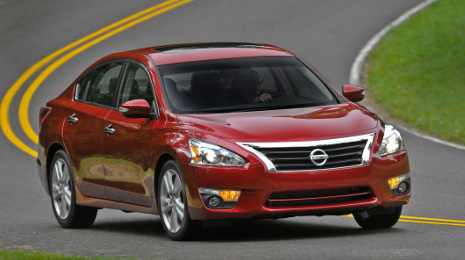 EDMONTON, Alberta -
AutoCanada is adding two new Nissan points to its lineup, serving to further solidify its presence in the Ontario market.
The company said on Monday it has reached an agreement to buy the operating assets of Hunt Club Nissan Ltd. — which owns and operates a Nissan dealership in Ottawa — from owner Jean Malouin.
Also, as part of the deal, AutoCanada has acquired the right to a new Nissan open point dealership, which is to be operated out of a new leased facility in the Southwest part of Ottawa. The company explained this dealership will be designer to Nissan image standards, and construction is expected to be completed next year.
The transaction is subject to normal closing conditions and is expected to close within 30 days.
"The acquisition of Hunt Club Nissan is a very exciting opportunity for the Company, increases our Ontario presence, and allows for the creation of a Greater Ottawa platform — a highly desirable region with one of Canada's highest per capita average incomes," said Tom Orysiuk, president and chief executive officer of AutoCanada. "We are fortunate to partner with the Hunt Club Nissan family to build upon its excellent reputation and operational success, and we want to thank the employees of both Hunt Club and our Manufacturer partner, Nissan Canada, for all of their efforts to make this acquisition possible."
Taking a look at the Hunt Club purchase details, the store is one of the most successful Nissan dealerships in Ontario, according to AutoCanada. It will continue to be operated by Malouin, who will remain as dealer principle and will retain an ownership in both dealerships.
Last year, the dealership retailed 1,109 new vehicles and 452 used vehicles out of its five-acre, 27,608-square-foot leased facility. The facility includes a 12-car showroom, 13 service bays, four detail bays and one alignment bay.