AutoCanada Adds 7 Stores to Lineup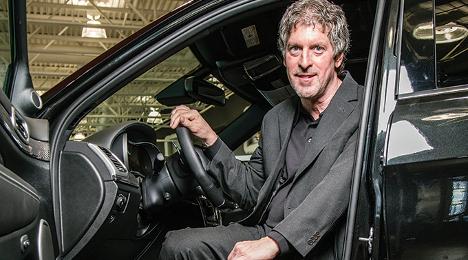 EDMONTON, Alberta -
AutoCanada announced this week it has purchased six dealerships from the Hyatt Automotive Group as well as a new Chrysler store in Saskatoon, Saskatchewan.
They Hyatt acquisition includes Infiniti, Nissan, Volkswagen, Mitsubishi stores and two Hyundai dealerships, all of which are located in Calgary, Alberta.
The completion of the transaction remains subject to various conditions, including the consent of the applicable OEMs, the company shared.
"AutoCanada has received manufacturer approval for two of the dealerships and is looking forward to receiving approval for the remaining four dealerships in the near future," company management reported.
The transactions are expected to close during the period of June 23 to July 3.
The company this week also acquired Dodge City Auto, which owned and operated a Chrysler Dodge Jeep Ram dealership located in Saskatoon.
Commenting on the transaction, Pat Priestner, chairman and chief executive officer of AutoCanada stated, "We are very excited to add a Chrysler dealership to the existing two dealerships of our Saskatoon platform, an excellent market for auto retail. We would like to thank Chrysler Canada for its hard work in assisting us with this transaction. We would also like to thank the Payne and Ens families for allowing us the opportunity to continue to build upon their wonderful legacy, and to welcome all of the employees of Dodge City to the AutoCanada family."
Dodge City opened its doors over 45 years ago and operateed from a leased facility that includes a six-car showroom and 20 service bays.
In 2013, the dealership retailed 1,056 new vehicles and 841 used vehicles.
The transaction closed today and was one of the eight dealership acquisitions previously announced on April 29.
For more on that announcement, see the Auto Remarketing Canada story here.
And during Q1 2014, the company made a variety of moves to secure new dealerships, as well, including an investment in McNaught Cadillac Buick GMC, as well as a group dealership acquisition announced in late April.
"We are also very excited to have announced the signing of purchase agreements for a dealer group, as well as purchase agreements for additional unrelated dealerships outside of the dealer group. In total, we have signed purchase agreements for eight additional dealerships, which we expect to close by Aug. 1, 2014, subject to manufacturer approval," Priestner said during the conference call in May to discuss Q1 financial results.