AutoCanada Adds VW Open-Point Dealership to Sherwood Park Lineup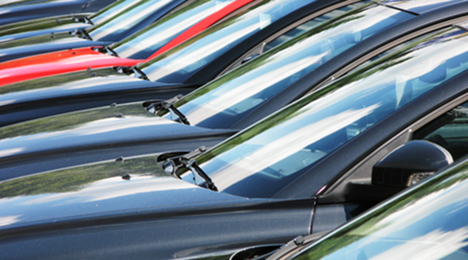 EDMONTON, Alberta -
AutoCanada Inc. announced it has been awarded the right to a Volkswagen open-point dealership in Sherwood Park, Alberta, and the company has big plans for the spot.
AutoCanada aims to build an approximately 45,000 square-foot-facility, which will be designed to Volkswagen Canada image standards.
Construction is set to be completed in the first quarter of 2016.
In commenting on the award of the franchise, Pat Priestner, chairman and chief executive officer of AutoCanada stated, "We are thrilled to be awarded this opportunity in our home market, and wish to thank very much Volkswagen Canada for the trust and confidence that they have shown in us by this decision.
"Since acquiring our first Volkswagen dealership in Maple Ridge in 2008, we have had the good fortune to build a strong partnership with this prestigious and very important brand, and we very much look forward to building a flagship facility to serve the ever growing Volkswagen customer base, and which will complement wonderfully our existing Sherwood Park Chevrolet, Sherwood Park Hyundai and Petersen Buick GMC dealership operations," he added.
The open-point dealership has a planning potential of 800 new vehicles annually, the company said, which it anticipates achieving in two to three years of operation.
The new facility is also expected to add 21 service bays.
This news may not come as a surprise, as Priestner explained in late 2013, when discussing Q3 results, plans for adding multiple stores to the company's lineup.
As for what's in store, Priestner commented on new acquisitions in late 2013, noting, "We are very pleased to be able to further execute upon the acquisition guidance we released earlier in the year with the recent additions of Courtesy Chrysler located in Calgary, Alberta, and Eastern Chrysler located in Winnipeg, Manitoba. These two stores are very well established and provide us with a strong foundation for building regional platforms in these two great cities."
Company management said at the time it believed the dealership group is "well-positioned" to add four to seven dealerships to its stores in the coming 18 months.
The company has yet to release their 2013 Q4 results, which will be announced in late March, but Q3 of last year may have helped push the dividend up, as well.
AutoCanada Inc. reported this past November a successful Q3, seeing a large profit increase and rises in used-car sales.
The dealership group announced a profit increase of 61.1 percent.
And revenue increased by a whopping 35.1 percent to $403.5 million.
Same-store new vehicles retailed increased by 14.9 percent (5,108), and same-store used vehicles retailed increased by 9.6 (2,550) percent.