AutoCanada buys Mercedes store, expands luxury portfolio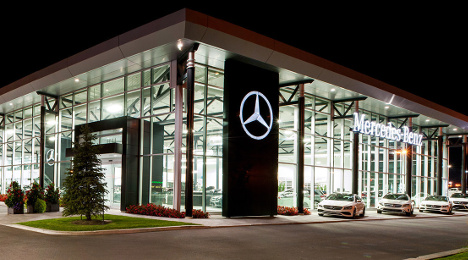 EDMONTON, Alberta -
AutoCanada announced that it is set to purchase all of the issued and outstanding shares of Mercedes-Benz Rive-Sud, which has been open in the greater Montreal region for almost to 50 years.
"We are honored to acquire this dealership from the Leclair family and thrilled to extend our offering in the greater Montreal communities," Steven Landry, president and chief executive officer of AutoCanada, said in a press release. "Mercedes-Benz Rive-Sud is a great facility located in an ideal location. Mercedes-Benz's innovative brand, known for its exciting vehicles, offers us a compelling growth opportunity that will enhance our brand mix."
AutoCanada's aquasition of Mercedes-Benz Rive-Sud's brings its dealership count to a total of 57.
"The acquisition is consistent with AutoCanada's strategy of adding new brands in metropolitan areas to further expand our dealer network and drive growth potential across major Canadian markets," the group said.
AutoCanada also announced that it has plans to lease the dealership lands as part of the transaction. The 112,643-square-foot facility along with a 50-car showroom, and 28 service bays.
One service bay holds one of the only three Mercedes-Benz approved collision centers in Quebec.
The dealership retailed 1,270 new and used vehicles last year.
"Mercedes-Benz is pleased to have AutoCanada join our family of retailers," Brian Fulton, president and chief executive officer of Mercedes-Benz Canada said. "The Leclair Group has done a tremendous job of revitalizing our brand in a stunning state-of-the-art facility in Greenfield Park and its surroundings. With a strong and well-seasoned team in place, I am confident that the new owners, AutoCanada and Dealer Principal Anthony Taddeo, will continue to experience sustained success and growth at Mercedes-Benz Rive-Sud."
AutoCanada's transaction is under customary closing conditions and approvals. The deal is expected to close within 30 days.