AutoCanada Connects Q1 Used Success to New Inventory Strategy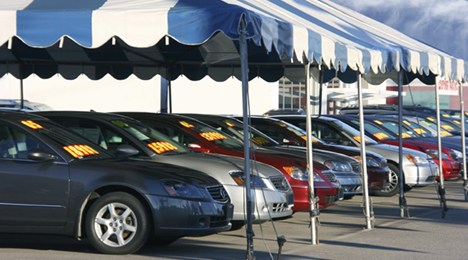 EDMONTON, Alberta -
As AutoCanada announced strong financial results for the first quarter, the company highlighted one area, in particular, that contributed to an overall dealership revenue increase of 28.2 percent: used-vehicle sales.
Q1 was an extremely strong quarter for pre-owned, as the company's used-vehicle revenues increased by 37.2 percent year-over-year.
Driving this revenue spike was a 30.8-percent increase in used sales and an increase in the average transaction price of $1,399 per used vehicle retailed, which translates to a 6.4-percent hike.
"Acquisitions completed in 2013 contributed to the increase; however, much of the increase related to improvements in same store sales," management said.
Used same-store sales rose by 21.3 percent in Q1.
The company attributed this success to a 14.1-percent increase in used-vehicle retail volume — a considerable rise given the tight used supply environment.
AutoCanada management has been employing a few more avenues to secure used supply over the past 18 months, which the company says has pushed the increase in volume.
The dealership group has hired a number of inventory analysts that work directly with dealerships to "address appraisal, reconditioning, merchandising (both online and traditional), and pricing issues with the goal of improvement our return on investment in used vehicle inventories.
"We believe that these efforts are beginning to materialize in the form of improved volumes and margins and we hope that the trend continues," management shared.
In fact, the company's used-vehicle gross margins rose by 45.9 percent in Q1.
Commenting on the Q1 results, Pat Priestner, chairman and chief executive officer of AutoCanada Inc., said, "We are very pleased with our first quarter operating results. The improved operating results in our used-vehicle departments and our parts, service and collision repair departments on a same store basis more than offset what we would consider to be a slightly weaker than expected quarter for new-vehicle sales and new-vehicle margins. We give credit to our exceptional dealership teams for consistently exceeding the market and the strong performance in all four departments."
The company contributed part of the overall success of Q1 to the additional dealerships it has acquired over the past few years.
In its Q1 analysis, the company highlighted one investment, in particular, that has been lucrative.
"The investments the company has made in General Motors dealerships continue to perform well as the income for our investments in these dealerships increased by $0.7 million during the first quarter," company management said. "All of our General Motors dealerships are performing very well and have continued to improve each quarter."
And during Q1 2014, the company made a variety of moves to secure new dealerships, as well, including an investment in McNaught Cadillac Buick GMC, as well as a group dealership acquisition announced in late April.
"We are also very excited to have announced the signing of purchase agreements for a dealer group, as well as purchase agreements for additional unrelated dealerships outside of the dealer group. In total, we have signed purchase agreements for eight additional dealerships, which we expect to close by Aug. 1, 2014, subject to manufacturer approval," Priestner said.
When is the company expected to start seeing similar returns on this year's investments?
Management said it will likely take a minimum of two years in order to fully integrates a store and achieve its anticipated performance objectives.
Editor's Note: For more insight from AutoCanada's analysis of Q1 results, see the upcoming May/June issue of Auto Remarketing Canada Digital Magazine.