AutoCanada to Continue Acquisition Initiative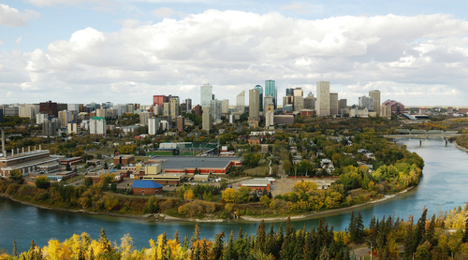 EDMONTON, Alberta -
The momentum on the acquisition front continues to develop for Canada's largest publicly traded dealer group.
AutoCanada just announced across-the-board financial growth in its second-quarter conference call last week, and it has already added to the mountain of acquisitions made in the first half of the year with this week's addition of Tower Chrysler in Calgary.
Pat Priestner, the group's chairman and chief executive officer, was thankful to the Rewucki family, who founded Tower Chrysler over forty years ago, for allowing AutoCanada to absorb the dealer into its group while maintaining Tower Chrysler's reputation in the thriving area.
"Calgary is absolutely one of the best cities in Canada for automotive retail," Priestner said, "and we hope to continue to expand upon our current eight-dealership platform in this city."
And expand it has. AutoCanada has opened or acquired 12 dealerships so far this year, a trend that Priestner believes will continue.
"I think for the pipeline over the next two to three years, I really feel strongly, we know a lot of dealers in the country, and there are a lot of good dealers and good people, and I think more and more are looking at selling, including dealer groups," Priestner said.
Even though the group has been focusing a lot on growth, the company's CEO wanted to emphasize that they're putting the value of quality before quantity.
"When you do potentially 15 acquisitions in a year, instead of two, four or six, or whatever, it probably takes us a few months longer to get the processes," Priestner said. "And one of the things that we really look at at AutoCanada is it's a retail business, and we think culture is a really big part of our business. And we've got so many great dealers with us and our head office people. We've got virtually no turnovers. We're a little bit slower to hire; we don't just run out and hire a lot of people."
It's that exact focus on company culture and taking the time to make sure things are done correctly that makes Tom Orysiuk, AutoCanada's president, confident with their business decisions focusing on expansion.
"Virtually every acquisition I'm really, really happy with," Orysiuk said. "I'm not overly fussed with any integration issues. I'd always like to see things go faster, and I try to temper my expectations a little bit better, but we're making really good progress and processes put into place."
And in the position where dealerships can be purchased in the $150,000 to $200,000 range, Priestner loves the opportunity to make short-term financial risks for the potential reward of long-term prosperity.
"I would trade those extra costs, if we can ever have quarters where we can do this many acquisitions, I'd be thrilled to have those costs in a short-term period like we had this one," Priestner said.
When asked about the impact OEM recalls have had on the group's business, which are pushing many to the limit in the U.S., the company's president answered with a slight chuckle.
"From my viewpoint, it's kind of funny, there seems to be a difference between the Canadian and the U.S. market," Orysiuk said. "In the Canadian market there's very little emphasis by the consumers on the recalls. Frankly, we haven't seen a lot of activity. When there's a problem, we deal with it. We work with our all our OEM problems and deal with them and make the customer happy and then move along. It really hasn't impacted our business."
For more information on the leading dealer groups in Canada, check out the most recent digital edition of Auto Remarketing Canada Digital Magazine.