AutoCanada joins SiriusXM Canada's used vehicle program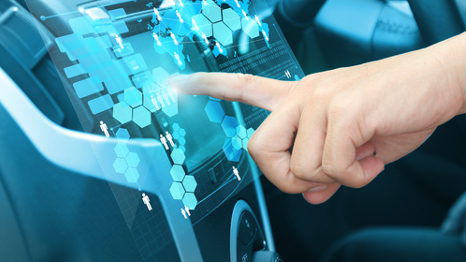 TORONTO -
It was announced this week that AutoCanada has joined a number of other Canadian dealer groups who have adopted SiriusXM Canada's pre-owned vehicle program.
Just last month, the growing OpenRoad dealer group also joined the satellite radio program for used vehicles.
AutoCanada will now be offering complimentary three-month SiriusXM subscriptions with all used vehicle purchases equipped with satellite radio.
AutoCanada, touting more than 3,400 employees, sold approximately 57,000 new and pre-owned vehicles last year.
"Having AutoCanada join our pre-owned vehicle program is further validation that SiriusXM Canada provides great value to dealers and car buyers across the country," said Mark Redmond, president and chief executive officer at SiriusXM Canada. "With its continued approach to dealership growth, a high volume of domestic vehicle and light truck sales, and industry recognized customer service, AutoCanada is a strong partner for SiriusXM and through the pre-owned program we will be able to provide their customers with an unmatched audio entertainment experience."
With the addition of the country's only publicly traded dealer group, SiriusXM is positioned to better target Canada's used-vehicle market. An important goal as SiriusXM Canada estimates that by the end of fiscal 2015, there will be more than seven million satellite radio equipped vehicles in the country.
"We are very pleased to join SiriusXM Canada's pre-owned vehicle program," said Tom Orysiuk, president and CEO at AutoCanada. "Our dealer network is focused on improving our customer experience. Having access to this program allows our dealers to promote a three-month trial of SiriusXM content to potential vehicle buyers, providing even more accessible value to customers right at the point of sale."