AutoCanada to look east for future acquisitions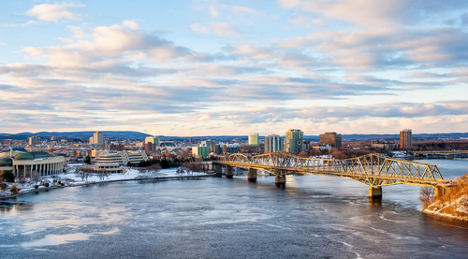 EDMONTON, Alberta -
AutoCanada Inc. announced its third quarter results late Thursday, reporting an increase in revenue and gross profit. The company also shared with the investment community that it will be turning its sites on Eastern Canada in regards to acquisitions, as the oil-heavy Western economy continues to struggle.
Among the company's third-quarter highlights was an increase of 6.9 percent, or $50.7 million in revenue from existing and new dealerships, to come in at a total of $781.2 million.
Gross profit was on the way up at the company's existing and new dealerships, as well, with this metric rising by 8.7 percent or $10.3 million to a total of $128.7 million last quarter.
"With our third quarter and year-to-date operating and financial results as the back-drop, we are looking forward to a strong finish to 2015 and towards ensuring AutoCanada being well prepared to face continued challenges in Alberta in fiscal 2016," stated Thomas Orysiuk, president and chief executive officer.
Taking a look at same-store numbers, the story was a bit different: Same-store revenue fell by 6.9 percent, while same-store gross profit fell by 14.1 percent in Q3 year-over-year.
Same-store parts, service and collision repair revenue was also down, dropping by 3.1 percent year-over-year to come in at $1.1 million in the third quarter.
That said, used vehicles were a bright spot — same-store used-vehicle retail revenue was up by 13 percent or $8 million to a total of $69.1 million in Q3.
Same-store used-vehicle retail sales fell a bit, coming in at 5,068, down from 5,258 sold in Q3 of 2014.
In light of the Volkswagen's recent recall issues, AutoCanada said in its quarterly release, "Management has assessed the matter and does not expect it to have a significant impact on its operations, as sales of the affected vehicles do not represent a significant amount of the company's new- and used-vehicle sales."
AutoCanada turns eastward
Although earlier this year, AutoCanada management said it would still be focusing on westward expansion, even amid economic struggles in the region, company management is now saying the dealer group will be turning its acquisition focus to Eastern Canada.
In the outlook section of the Q3 results report from Auto Canada, company management touched on the tough economic times in Canada, namely the continued downward pressure on the oil-heavy Alberta economy, as oil prices remain low.
"Although employment levels have improved in some of the company's markets, employment levels in Alberta have yet to rebound; additionally, ongoing concerns regarding crude oil prices continues to negatively impact consumer confidence in Alberta," the company reported. "Management is unsure of when the Alberta economy will improve and the outlook for the retail automotive industry in Alberta remains challenging."
That said, company management explained it is "cautiously optimistic" that it will be able to counteract the current economic issues in Alberta "by more effectively marketing its vehicles with a greater emphasis on cost effective digital strategies, and by focusing on gross margins where volumes are constrained."
But in light of Western Canada's struggles, and in order to mitigate the impact of the declining Alberta economy, AutoCanada management said, "The company is directing its acquisition efforts to Eastern Canada, in particular Ontario, in an effort to further diversify.
"Management believes Ontario offers attractive returns in a growing market, and is currently engaged in discussions with potential acquisition targets," they continued.
As part of this new strategy, AutoCanada recently purchased Hunt Club Nissan in Ottawa, along with an Ottowa Nissan open point dealership, and the company is confident it will meet prior guidance to acquire six to eight more dealerships by this coming May. Three of those purchases have already closed.
"Management continues to engage those manufacturers which currently do not accept public ownership and believes that it is making progress," the company reported.
Orysiuk also said that the company is in the final stages of expanding its revolving credit facility.
"In order to provide us with flexibility to execute on our continuing acquisition strategy and to fund our capital expenditure requirements, while maintaining appropriate operating liquidity, we are in advanced stages of negotiations towards expanding our revolving credit facility," he said. "As part of this process, we have amended our banking covenants to align with current industry lending practices. Together with our free cash flow from operations, the expanded revolving credit facility will provide us with the necessary flexibility to meet our capital requirements."
Editor's Note: Stay tuned to Auto Remarketing Canada for further insight regarding Auto Canada's Q3 performance.