AutoCanada looks to diversify by geography, brand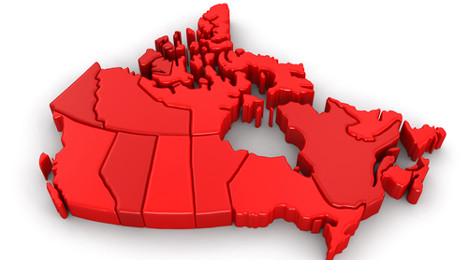 EDMONTON -
AutoCanada, which is based in Edmonton, announced an executive shift this spring as the company found itself in a sales slump amid ongoing recessionary conditions in western Canada.
Joining the country's only publicly traded dealer group as chief executive officer was Steven Landry, whose background includes 27 years with Chrysler Group, where he held various global and executive positions.
Landry took over for Tom Orysiuk, who remains as president.
Additionally, company founder Pat Priestner left his executive chairman position to become nonexecutive chairman — a move in anticipation of his retirement next year. And Steve Rose, chief operating officer, is set to retire in the fall.
As the country continues to feel the economic ripple effect of depressed oil prices, exacerbated by May's Fort McMurray wildfire, AutoCanada — which has a heavy concentration of dealerships in western Canada — has an eye on diversifying across the country in an effort to relieve itself of economic pressure in Alberta.
The company operates 53 dealerships, nearly half of which are in Alberta.
Landry had some upbeat news when the company released its first-quarter earnings report: All of the company's stores have been profitable thus far in 2016, with the exception of one recently owned dealership.
"AutoCanada continues to have significant earnings potential and we have the ability to generate increased cash flow when the economy improves in western Canada, where we have a heavy concentration of same stores," he said.
The company reported revenue of $666.9 million for the quarter, a 5.3-percent year-over-year increase, and gross profit of $111.7 million, a 5.9-percent increase.
During a conference call with members of the media to discuss first-quarter results, Christopher Burrows, chief financial officer for AutoCanada, attributed these upticks to acquisitions made subsequent to the end of the fourth quarter of 2015.
He also noted a decrease in same-store sales and gross profits.
"Lower same-store sales and same-store gross profits are a result of reduced economic activity, particularly in Alberta," Burrows said. "As a group, our same-store new-vehicle retail unit sales were down 17.8 percent quarter over quarter."
While same-store new retail unit sales were down almost 18 percent, with 3,353 units sold for the quarter, same-store used vehicle retail unit sales were down only 6.9 percent, with 2,468 units sold.
Same-store used-vehicle revenue rose 12.9 percent, while same-store new-vehicle revenue fell 6.3 percent.
"On the same-store side, what you'll find is that some of our bigger stores we've owned for quite a while are in Alberta and BC, and they are the areas that are being impacted," Orysiuk said. "We've got a lot more focus on the used side, on the parts and service side. … We are seeing in this economy a lot of consumers coming in and perhaps they would have been new-car buyers a few years ago and now they're in that 'nearly new' place.
"And I think that's reflected in the increase in our new numbers, the increase in growth we're getting on our new, and it's just a sign of the market that we're in."
Taking a 'fresh look'
Landry laid out three areas in which he would be taking a "fresh look" and "keen focus" in the coming months: central office, dealerships and relationships with OEMs.
"I will be spending the next several months looking closely at each of these areas to ensure that we are able to unlock potential in the processes that we have," he said. "I'll also be looking specifically at our sales and operations processes in order to identify opportunities for improvement and areas that may require further focus."
Additionally, Landry elaborated on three levers of focus for the remainder of 2016: operational excellence (includes same-store sales and dealership integration); cost reduction and capital efficiency; and growth through acquisition.
"We will continue our theme of growth with specific focus on the acquisition of large dealerships in metropolitan areas," Landry said.
"We are still heavily weighted in Alberta. We are doing a very good job in diversifying into Ontario and eastern markets, which have a stronger industry at the moment. We'd like to diversify by brand.
"And so we are also — and even I in my first month — have had an opportunity to see four OEMs and have discussions on our future as AutoCanada and the growth plan that we would like to structure over the next 100 days or so in terms of 'what do we want to look like three to five years from now' and put the planning down on paper now," Landry continued.
During the conference call, one member of the media asked for insight regarding which metropolitan areas AutoCanada was eyeing.
"Well, the GTA (Greater Toronto area)," Orysiuk said. "I think we will do very well in that market over the next few years, and we're working with small OEMs now to look at that.
"I still like Alberta," he continued. "Long term, I mean, it's a good, good place to do business. I really like BC. We like Winnipeg. We like Saskatchewan. So we've done well on the East Coast. Would we look at another one in Quebec if it was close proximity to the BMW stores? I think we would. So obviously, we're very open."