AutoCanada looks westward for expansion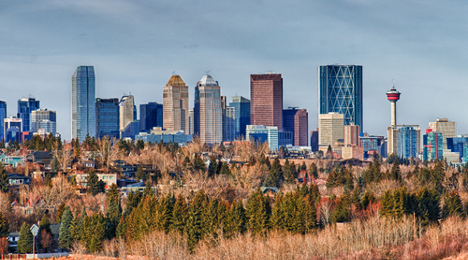 EDMONTON, Alberta -
Vehicle sales may have been waning in recent months in Alberta, due in part to the steep drop in the oil prices that fuel the region, but that's not stopping AutoCanada from looking at expansion opportunities in the region.
Canada's largest public auto group hosted its second quarter financial conference call last week, and the company's executive chair Pat Priestner was clear he's still interested in investing in the region his group calls home.
"We like out West. We like B.C. We like Alberta," Priestner said. "Again I know some people will probably say, 'Why are you buying in Alberta?' We are looking long-term. This is not even long — mid- to long-term here, and we think that the value of the stores we will be able to acquire in Alberta in the next couple of years will be great for the company long-term. So obviously, we are still focused there.
"B.C. (we are) looking heavily in," Priestner continued. "Saskatchewan a little bit, as well. Certainly Manitoba — we now have a bit of a presence. So if something were to come up, we are open. Ontario, obviously it is an area where there is a lot of room for growth, but again we are being very patient. We want to make sure we buy the right dealerships in that market, in all markets, but particularly in that market. So I certainly see some potential there and we are active right now looking at some stuff there."
Tom Orysiuk, the group's president and chief executive officer, also offered some good forecasts for used-vehicle dealers in Canada.
"But the used market, I think it is something long-term that is going to improve in Canada, and it's going to be a good opportunity not only for us, (but) also for the entire dealer body as we see more used vehicles becoming available," Orysiuk said. "You know it will be something that will gradually build over the next couple of years."