AutoCanada Reports Best Quarter Ever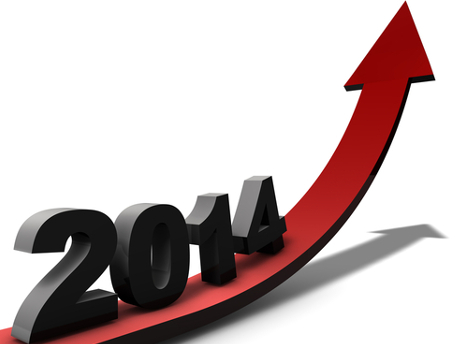 EDMONTON, Alberta -
After adding to its impressive acquisition lineup this year with the purchase of flagship BMW and Mini dealerships in Quebec, AutoCanada reported its best quarter ever as well as a few changes to its top management in light of recent growth.
Perhaps a direct result of its rapid acquisition history over the course of this year, company revenue from existing and new dealerships increased a whopping 82 percent, or $330.5 million, to $733.4 million in Q3.
Gross profit followed suit with a 77.1 percent spike of $52.2 million to rest at $119.9 million this past quarter.
But revenue was increasing for the company's original store lineup, as well, with same store revenue pushing forward by 8.9 percent in Q3 and gross profit rising by 11.4 percent.
And same store used vehicles retailed revenue contributed to this jump, with rates rising by 3.4 percent in Q3.
Pushing revenue and gross profit higher was a 3.8 percent increase in same store used vehicles retailed.
According to the company's report, same store used retail vehicles sold came in at 2,523 in Q3, up 3.5 percent from 2,614 sold during the same period of 2013. As of the end of September, this number jumped to 7,559 used vehicles retailed, up 3.8 percent from 7,280 sold during the first nine months of 2013.
In response to the impressive Q3 results, Pat Preistner, chairman and chief executive officer of AutoCanada Inc., said, "Our third quarter results are reflective of the acquisitions we've completed over the past 12 months and management's continued focus on improving same store results. We are very pleased to have achieved an 8.9 percent increase in same store revenue and an 11.4 percent increase in same store gross profit, which, along with new dealerships, contributed to the best quarterly results we've ever achieved."
Preistner went on to outline the company's recent acquisitions as well as their impact on Q3 results.
"We continue to be very pleased with the quality of dealerships we acquired during the quarter, which includes a part of the Hyatt Group of Dealerships in Calgary, our largest acquisition to date; Tower Chrysler Jeep Dodge Ram, a high-volume dealership located in Calgary as well; Lakewood Chevrolet, an extremely well-run dealership located in our home market of Edmonton; as well as Toronto Chrysler Jeep Dodge Ram, a metro-Toronto dealership which we believe will provide positive results for the company," he shared.
AutoCanada Management Changes
And in response to the company's recent growth, AutoCanada reported a series of management lineup changes that will be effective Jan. 1.
First up, Preistner's five-year tenure with the company, expiring May 21, 2019, has been amended to focus on "key drivers of long-term shareholder value, including strategic initiatives, acquisitions, manufacturer and dealer relations." He has been named to the position of executive chair.
Tom Orysiuk will take on the position of chief executive officer in addition to president. The company explained Orysiuk will now focus on assisting Preistner, and will be responsible for overall operational direction and performance.
Steve Rose has been appointed chief operating officer and will assist Preistner and Orysiuk with operational direction and execution.
Lastly, Erin Oor will become vice president corporate development and administration, with a focus on corporate development initiatives and oversight of certain administrative aspects of the business.
Editor's Note: Stay tuned to the November/December edition of Auto Remarketing Canada Digital Magazine for a more in-depth look at AutoCanada's Q3 results and 2014 acquisitions.