AutoCanada Reports Used Sales Increase; Plans to Add 4-7 Dealerships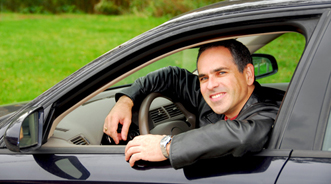 EDMONTON, Alberta -
AutoCanada Inc. reported a successful Q3 last week, seeing a large profit increase and rises in used-car sales.
The dealership group announced a profit increase of 61.1 percent.
And revenue increased by a whopping 35.1 percent or $104.9 million to $403.5 million.
Commenting on the financial results for the three month period ended September 30, 2013, Pat Priestner, chairman and chief executive officer of AutoCanada Inc. said, "We are very pleased with the results of the third quarter of 2013, in which we exceeded the $400 million mark in quarterly revenue for the first time in company history. The strong growth during the quarter can be attributed to gross profit increases in all four of our business lines – new vehicles, used vehicles, finance and insurance, and parts, service and collision repair."
In fact, same store repair orders completed for the quarter were up 6.0 percent.
"Recent acquisitions have contributed to the above 30 percent increases in each of our four business lines during the quarter, however much of the growth can be attributed to same store revenue and gross profit increases of 19.9 percent and 18.5 percent, respectively, during the quarter," he continued.
Part of this success also came from sales increases for both new and used vehicles.
Same store new vehicles retailed increased by 14.9 percent (5,108), and same store used vehicles retailed increased by 9.6 (2,550) percent.
As for what's in store, Priestner commenting on new acquisitions, noting, "We are very pleased to be able to further execute upon the acquisition guidance we released earlier in the year with the recent additions of Courtesy Chrysler located in Calgary, Alberta, and Eastern Chrysler located in Winnipeg, Manitoba. These two stores are very well established and provide us with a strong foundation for building regional platforms in these two great cities."
Company management said it believes the dealership group is "well positioned" to add four to seven dealerships to its stores in the coming 18 months.