AutoCanada Sees Double-Digit Jump in Used Revenue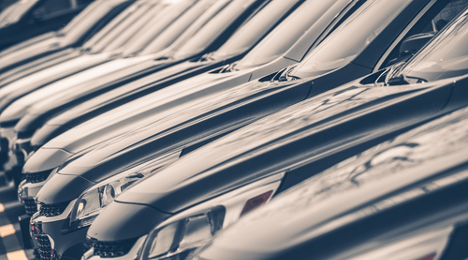 EDMONTON, Alberta -
AutoCanada hosted its quarterly conference call on Friday, outlining its financial results for the fourth quarter and full year of 2014.
The group saw some of its largest year-over-year increases in a couple of its used-vehicle sectors: used-vehicle sales and parts, service and collision repair. For the fourth quarter alone, AutoCanada's same-store used vehicle retail revenue increased by 11.7 percent along with its same-store parts, service and collision repair revenue, which increased by 11.2 percent.
That trend was on par for the year as the group's same-store used vehicle retail revenue for 2014 was also up by 11.2 percent while its same-store parts, service and collision revenue also increased, by 10.5 percent.
For an overall glance at the group's successes for the year, the company's massive number of acquisitions helped fuel a 57.2 percent increase in its revenue in 2014, an $805.7 million increase to roughly $2.21 billion. Gross profit for the year increased 51.7 percent to $373.1 million, a $127.1 million jump.
"We are proud of our annual 2014 results and our growth in units retailed, revenue, gross profit and net income are reflective of the 17 stores which we added to our family during the year," said Patrick Priestner, the group's executive chairman. "The past year was a milestone for AutoCanada as we exceeded $2 billion in revenue and reached $89 million in EBITDA. During the year we were entrusted by the manufacturers with four new brands including Cadillac, BMW, MINI and most recently, Kia in the form of an open point. We now represent eight manufacturers and 19 different brands, operate in eight provinces and employee over 3,400 dedicated staff. We are pleased with the dealerships we acquired this past year as they are integrating well into AutoCanada and we believe they will provide long-term value for our stakeholders."
A complete listing of AutoCanada's 2014 results can be found here.
Editor's Note: Stay tuned to Auto Remarketing Canada for further insight into Auto Canada's 2014 sales results.