AutoCanada sees over 75% increase in Q2 revenue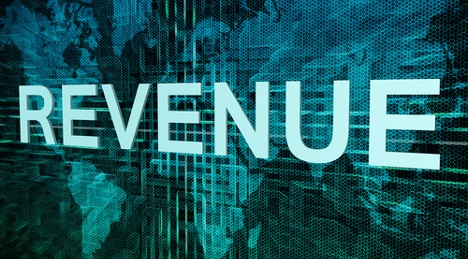 EDMONTON, Alberta -
AutoCanada held its second-quarter conference call on Friday, highlighting an impressive boost in revenue and gross profit — perhaps a direct result of the company's aggressive acquisition strategy over the past year and into 2015.
Revenue from existing and new dealerships increased by 75.6 percent, or $351.8 million, to come in at $816.9 million in Q2. This is up from $465.1 million in the same quarter of 2014.
Gross profit for the quarter made a significant jump, as well, increasing by 66.8 percent to come in at $129.7 million for the second quarter, up from $77.7 million made during the same period last year.
And in some good news for shareholders, adjusted EBITDA ramped up by 24.2 percent, or $5.4 million, to $27.7 million in the second quarter.
Though when adding in the new dealerships revenue was up significantly, same-store revenue didn't spell the same success. This metric was down by 2.8 percent year-over-year in Q2, while same-store gross profit dropped by 11 percent.
That said, some used-vehicle metrics for same-store stats were on an upward trajectory. According to the company, same-store used-vehicle retail revenue increased by 15.3 percent, or $9.3 million, to $70.0 million in the second quarter of 2015 from $60.7 million in the same quarter in 2014.
Same-store used-vehicles retailed were down slightly in Q2, with 2,604 vehicles sold, down just a bit from the 2,614 sold during the same period of 2014.
On the other hand, same-store parts, service and collision repair revenue was up by 4.5 percent, or $1.6 million, coming to a total of $35.6 million in the second quarter, up from $34 million during the same period of 2014.
And with the additions of new stores, used metrics went up considerably. Take this stat, for example. In Q2, overall used retail vehicles sold came in at 5,443, up from 4,891 sold during the same quarter of 2014.
Interestingly, the AutoCanada management team explained the increase in the Alberta tax rate from 10 percent to 12 percent, which went into effect July 1, negatively impacted net and comprehensive income for the period by $831 thousand, and basic and diluted earnings per share in the second quarter by $0.03, from $0.59 to $0.56.
"Although the second quarter and the Western Canadian economy in particular provided great challenges, as evidenced by declines in our gross margin percentages and earnings per share," said Tom Orysiuk, president and chief executive officer, "and same store sales revenues and gross margins were weaker than the previous quarter, we are determined to adjust to meet these challenges.
"We were pleased to see that our efforts in the quarter resulted in same store gross margin growth in both used vehicles and parts and service operations as well as significant improvements in operating expenses relative to gross profit. These gains notwithstanding, we are not satisfied and are working closely on a dealership by dealership basis to make the appropriate market sensitive adjustments to maximize all volume, gross and expense reduction opportunities," he continued.
Interestingly, just after a Transunion study came out recently regarding the negative impact of dropping oil prices on oil-heavy regions, such as Alberta and Saskatchewan, AutoCanada management touched on the precarious economic situation in Western Canada during its Q2 analysis.
"Despite the economic situation in Western Canada, the Company has not seen significant adverse changes in the availability of either consumer credit or to commercial automotive financing. Employment rates have declined but remain at acceptable levels throughout Alberta," the company reported. "However, consumer confidence continues to challenge the retail sector, especially for high priced retail goods including housing and vehicles and the company believes that current West Texas Intermediate crude prices have negatively impacted consumer confidence and further reductions to employee base or capital spending in the oil and gas sector could potentially impact the company.
"Consequently the economic climate in Western Canada continues to be a challenging environment."
But AutoCanada doesn't seem to be too concerned, as it said it remains well positions to continue acquiring dealerships and consolidating the retail automotive industry. Management said it still plans to meet its aggregate guidance of adding six to eight new dealerships to its lineup by May 2016.
"We continue to follow a prudent course on acquisitions seeking to capitalize on those opportunities which provide the best long-term value," stated Patrick Priestner, AutoCanada executive chairman. "We believe that the changed economic circumstances, particularly in the Alberta, demands an even more critical, and calculated approach, which we have adopted. Due to certain due diligence and related matters, we have not closed two acquisitions within our originally anticipated timeframe. Nevertheless we are very confident that we shall achieve our acquisition guidance of six to eight stores by May, 2016."
Editor's Note: For more information on AutoCanada's pre-owned success and acquisition plans, check out Auto Remarketing Canada's recent interview with Tom Orysiuk, president and chief executive officer of AutoCanada. And stay tuned for more analysis on AutoCanada's Q2 performance.